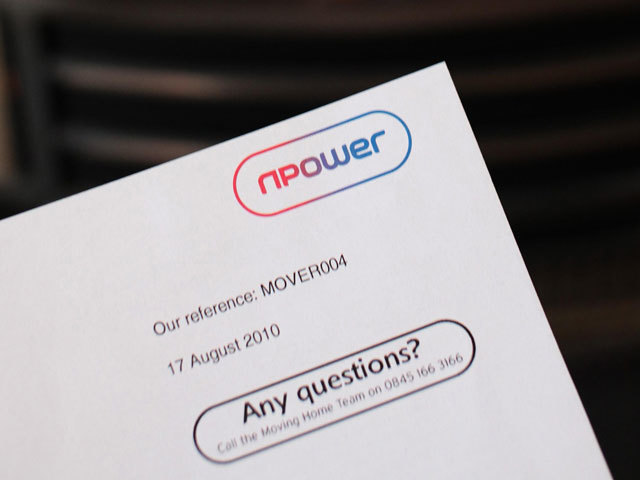 A move by SSE and the owner of NPower to merge their operations and create a new UK energy supplier is to be investigated by Britain's competition watchdog.
The two energy giants announced in November that their British household energy supply and services businesses would join forces, reducing the Big Six energy suppliers to five.
The Competition & Markets Authority said the probe will focus on whether the deal would "significantly reduce" the competition for supplying energy to domestic customers.
It will have until April 26 to make an initial decision.
In a statement, the CMA said: "The CMA has been discussing the deal with SSE Retail and Npower since it was announced.
"Now that the companies have provided the information necessary to start an investigation, the CMA has launched its review."
The new company will be listed on the London Stock Exchange with SSE shareholders holding 65.6% and Innogy 34.4%.
SSE, formerly known as Scottish and Southern Energy, is Britain's second biggest energy supplier and the merged group will serve around 11.5 million customers.
Centrica, Iberdrola (Scottish Power), E.On and EDF make up the remainder of the Big Six.
Major suppliers are facing a raft of regulatory changes after legislation designed to cap "poor-value" energy tariffs for 11 million British households was introduced in Parliament on Monday.
The Domestic Gas and Electricity (Tariff Cap) Bill would allow Ofgem to limit tariffs until 2020, with the option to extend the cap annually until 2023.
Prime Minister Theresa May said the Bill, which the Government hopes will become law before next winter, would "force energy companies to change their ways".
A 2016 report found consumers were paying £1.4 billion a year over the odds via energy companies' standard variable tariffs (SVTs).
Recommended for you

UK extends energy bills support for a further three months