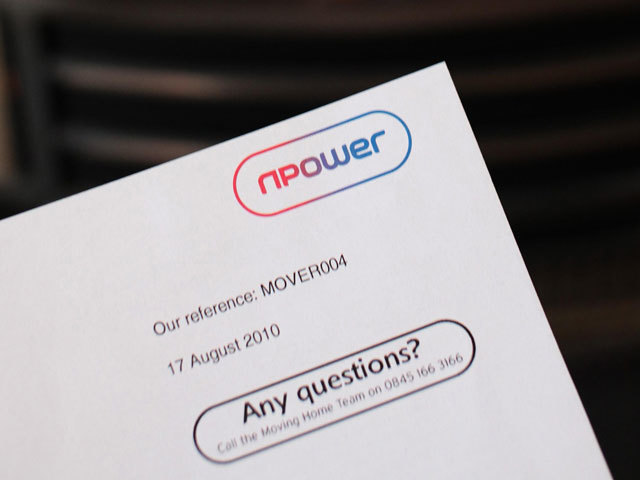 Npower has reported a full-year loss and seen 155,000 customers desert it as the energy firm bemoaned "fierce competition" between suppliers.
The Big Six company booked an operating loss of £56 million last year, an improvement on 2016's £90 million loss as it reaped the benefits of a cost saving plan.
However, it represents the firm's third consecutive year in the red.
Revenue also fell £76 million to £6 billion and customer numbers dropped to 4.56 million after Npower jacked up prices in March last year, leading to consumers switching to rivals.
Boss Paul Coffey said: "While we saw a 155,000 year-on-year decline in domestic customer accounts, these can largely be attributed to the first quarter.
"We gained customers during the rest of the year to partially offset the first-quarter losses, which demonstrates the resilience of our business.
"Energy supply remains an extremely competitive market. Rising costs and the changing regulatory landscape, such as the proposed Standard Variable Tariff price cap, present all energy suppliers with real challenges."
Npower is also in the midst of a merger with fellow Big Six firm SSE, which is currently being probed by the Competition and Markets Authority.
The merger will create a combined £3 billion energy supplier and turn the Big Six suppliers into five.
But Npower's parent firm Innogy could itself be broken up as part of a deal between its parent RWE and E.On, putting the spotlight on the deal to merge with SSE.
SSE said it has noted the announcement of a deal between E.On and RWE, adding that it does not believe that the merger should be affected by it.
Mr Coffey said: "Our focus, therefore, is on ensuring that Npower is best placed to meet current and future customers' needs, and this is one of the key drivers behind our planned merger with SSE's retail and energy services business.
"This proposed merger is on track and we recently completed the work to start the CMA review process.
"Despite the challenges we face, we expect to build on the momentum we've gained over the last two years."
Recommended for you

Uniper posts €40 billion loss as Russia throttles gas supply