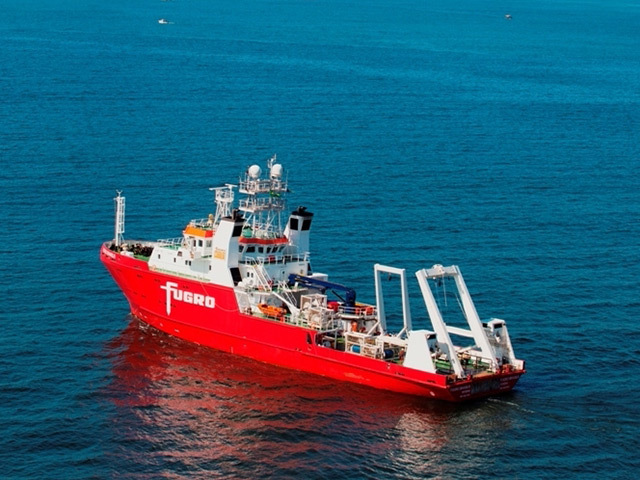 Scottish offshore survey experts have helped to create a complete digital map of the world's ocean floor.
Working remotely from a control centre in Aberdeen, the Fugro team collected data covering nearly 13, 500 square miles of Atlantic Ocean seabed.
The exercise was part of a mammoth project aimed at producing a definitive high resolution bathymetric map – the equivalent of land topography – of the world's oceans and seas by 2030.
Dutch multinational Fugro is leading the marine survey industry in support of NF-GEBCO Seabed 2030, which will fill a very large hole in scientific data, with less than 20% of the world's oceans currently mapped using modern, high resolution technology.
Seabed 2030 is the result of a tie-up between the General Bathymetric Chart of the Oceans group of seabed mapping experts and Japanese not-for-profit organisation the Nippon Foundation.
They hope to "empower the world to make policy decisions, use the ocean sustainably and undertake scientific research informed by a detailed understanding of the world ocean floor".
Fugro's office assisted remote services (Oars) team in Aberdeen amassed data using a survey ship, the Fugro Discovery, travelling from the Granite City to St John's in Newfoundland, Canada.
The vessel, which was originally used by the Norwegian navy and later took part in the hunt for the missing Malaysia Airlines flight MH370 in the southern Indian Ocean, spent nine days on the 2,200-plus miles route.
Oars centre manager Duncan Allen, said: "Using some of Fugro's most novel and innovative technology, we undertook the project remotely without having to put surveyors on board.
"This method is more efficent and also far safer."
Recommended for you

Australia takes aim at offshore wind for cleaner future