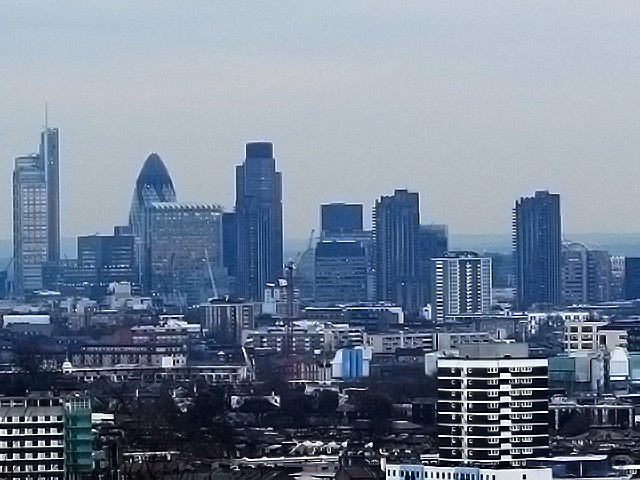 Local authorities across London are being urged to join the fight against climate change by pulling pension fund investments out of fossil fuels.
London Mayor Sadiq Khan called on local authorities in the capital, which have an estimated £25 billion in pension funds, to follow his lead in "divesting" from oil, coal and gas extraction and investing in more clean projects.
The London Pension Fund Authority (LPFA) has committed to no longer considering new active investments in companies engaged in the extraction of fossil fuels for energy, which are ignoring the risks of climate change and unable to show they are planning for the shift to a low-carbon economy.
The LPFA's commitment reflects the mayor's policy to deliver on his manifesto commitment to get the authority to divest from fossil fuels.
The policy has been implemented by all members of the Greater London Authority group, including Transport for London, the Metropolitan Police and London Fire Brigade.
With the £5.2 billion LPFA fund, just under £10 billion in assets are following the climate change measures, officials said.
An assessment shows that only 2% of the LPFA's entire holdings, some £59 million, is invested in fossil fuel companies, while there are increasing levels of investment in renewable energy projects.
A number of London's boroughs, including Waltham Forest, Southwark and Hammersmith and Fulham, have already made commitments to work with their pension funds on divestment and investment in clean projects.
Mr Khan said: "I made a manifesto commitment to take all possible steps to encourage the LPFA to divest its remaining investments in fossil-fuel industries that damage the environment and lead to climate change.
"Over the last two years my team has been working closely with the LPFA to deliver on this pledge, and the policy they have put in place is a strong and sophisticated one that recognises the risks to pension funds if no action is taken.
"I am now calling on local authorities across the capital to join me in taking their pension funds out of companies that can damage the planet and lead to climate change.
"By working together, we will have a louder voice to convince polluting firms to change their ways in order to tackle climate change."
Martin Watters of Divest London, said: "From the Caribbean to the Pacific, the last year has brought devastating climate impacts.
"London should be investing in building a clean, safe energy system for all – not in the industry fuelling the climate crisis."
Recommended for you
X

Brent holds near $70 as Middle East tensions offset stock slide