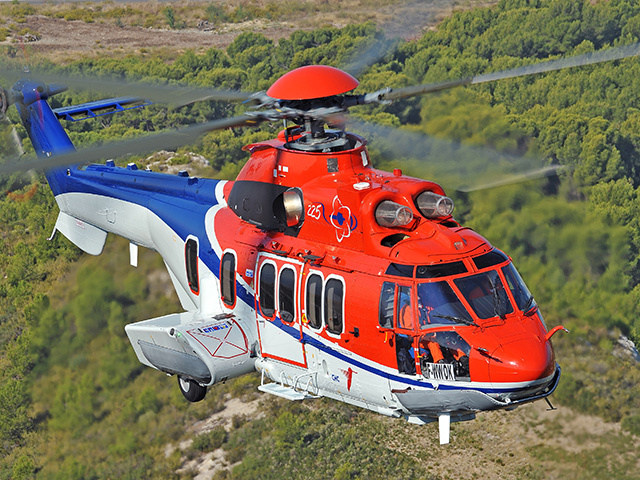 A North Sea helicopter boss has said the market is "moving on" from Super Puma aircraft.
Mark Abbey said CHC's position on returning the 'copters to service had not changed.
CHC, for which Mr Abbey is a regional director, no longer has any EC225 Super Pumas in its UK fleet.
Super Pumas have not been used to transport North Sea oil workers since a fatal crash killed 13 people in Norway in April 2016. Laurencekirk-man Iain Stuart, 41, was among the victims.
Last week, former Conservative MSP Brian Monteith said the aircraft were "fit to fly" again and should be reinstated.
But Unite regional organiser Tommy Campbell said offshore workers had no confidence in Super Pumas and that Mr Monteith should be "ashamed".
Norwegian investigators found that the rotor broke off the Super Puma near Bergen in 2016 due to a "fatigue fracture" in one of its gears, but they are still looking for a root cause.
The UK's Civil Aviation Authority announced last July that a flight ban on the helicopters would be lifted.
Mr Abbey said: "Until we are comfortable that we understand the root cause of the crash we will remain in the position we are in.
"We are not flying the aircraft and we do not have any."
Mr Abbey also said helicopter operators were bringing in new types of aircraft to make their fleets more resilient and competitive.
CHC has added the H175 super-medium helicopter to its fleet in Aberdeen.
"The market is moving on," Mr Abbey said.
Norwegian oil giant Statoil has said it will not use Super Pumas again.
Recommended for you

From Afghanistan to the North Sea: Meet the new Bos at CHC