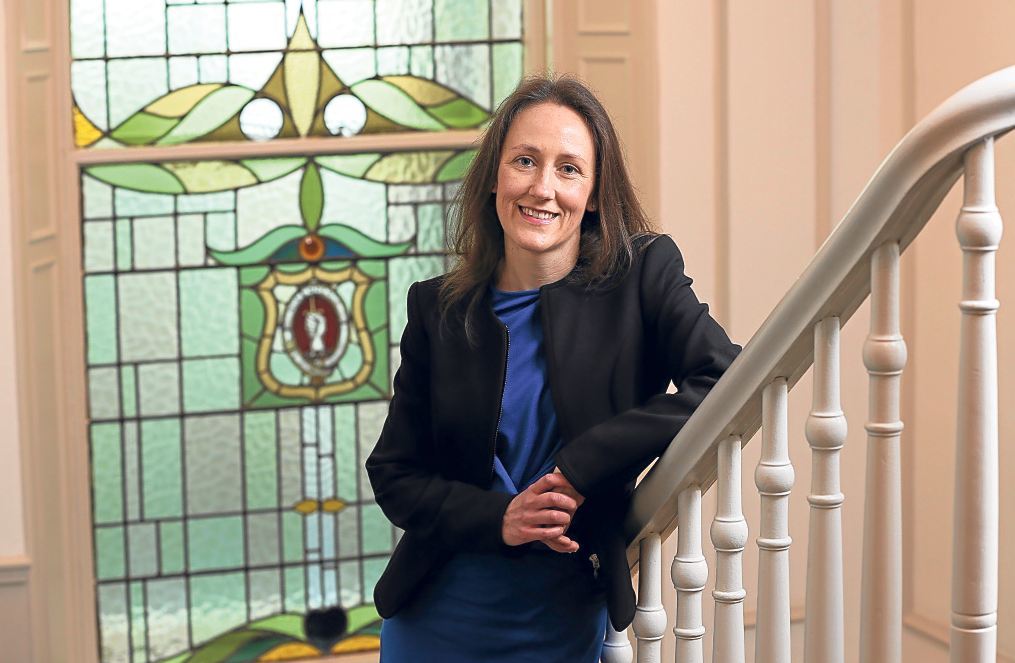 Equally-qualified women should be promoted above men, a leading north-east lawyer said last night as the deadline loomed for gender pay-gap declarations.
Katie Williams, employment partner at Pinsent Masons, said positive action could be a "real game changer" in narrowing the gulf between men
and women's average earnings.
All employers with more than 250 staff had until midnight last night to declare their own figures – with initial results showing 78% paid men more, while 14% reported a gap in favour of women.
The remaining 8% said they had no gender gap at all.
Prime Minister Theresa May vowed to tackle the "burning injustice" which remains within so many organisations.
Mrs Williams said one of the main misconceptions about "positive action" in the workplace is that females are promoted into roles they do not deserve.
However, she said that if more firms were to start engaging with the process it could be a "game changer" in narrowing the gender pay gap.
She said: "In my own experience, I come across time and time again a knee-jerk reaction against the concept of positive action.
"So many will generally say they are against positive action because they feel if a women is going to be promoted or recruited into a senior role it should be on merit and nothing else but that's not how positive action works at all.
"Positive action is when you take two equally qualified candidates of equal merit and because you have fewer women at the top you give the job to the woman.
"Organisations who are more willing to embrace that concept would make a difference because then you are able to change the numbers of women progressing.
"It's one of my own personal bugbears, and is a concept that is pretty widely misunderstood and never really used, but nonetheless it could be a real game changer."
Mrs Williams made the comments as time was closing in on firms to publish the average pay gap between male and female workers.
Mrs May compared the pay gap to the women's suffrage campaign a century ago, saying "major injustices still hold too many women back".
She said: "A hundred years ago, some women first won the right to vote. But for all the welcome progress in the decades since, major injustices still hold too many women back.
"When I became prime minister, I committed myself to tackling the burning injustices which mar our society. One such is the gender pay gap."
While the difference in median hourly wages earned by men and women is at a historic low, Mrs May said progress is still too slow and action was needed to close the gap for good within a generation.
She added: "It is essential that we do so. Most importantly, because equality for women is a right, and our whole society is the poorer as long as it remains unrealised. There is also a clear economic imperative. It is estimated that if women and men enjoyed parity in their hours, pay and seniority at work then we could see up to £150billion added to our GDP."
Mrs May said making the figures public "will make for uncomfortable reading", adding: "By making this information public, organisations will no longer have anywhere to hide.
"We will have established a baseline from which to hold them to account in the future. Shareholders and customers will expect to see improvements, and will be able to hold organisations to account if they fail to achieve them."
She also called on workplaces to rid themselves of "outdated stereotypes" and recognise that everyone brings their own experience into their role.
The Equality and Human Rights Commission says it will initially contact employers informally if they have not published by the deadline, but businesses could face "unlimited fines and convictions".
Some groups have attacked the mandatory reporting and said the gender pay gap is a "crude measure of equality between men and women".
Recommended for you

Tackling the stigma of shared parental leave