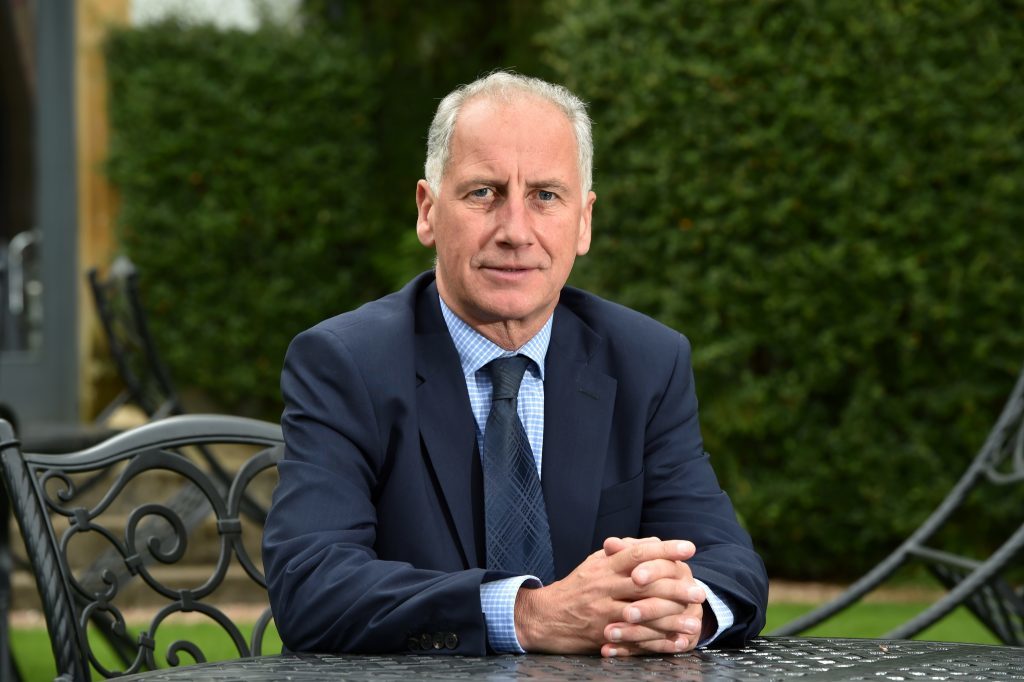 A leading figure in the oil and gas industry is among the participants courting success in this weekend's Run Balmoral event.
And Trevor Garlick has urged the north-east to maintain its "tremendous" support for the expansion of Scotland's only purpose-built neurological centre at Sue Ryder Dee View Court in Aberdeen.
The charity, which currently caters for 24 residents at its Kincorth facility, launched a £3.9million appeal last June to extend that support to 55 patients.
The organisation provides round-the-clock care for those with a range of complex conditions, including motor neurone disease, acquired brain injury, Huntington's disease, Parkinson's disease and multiple sclerosis.
It has already raised more than half of its target, but former BP regional president Mr Garlick insisted that plenty of work remained to be done even though construction work will begin this summer.
He said: "I am really proud to be working with Sue Ryder to extend this unique care facility in Aberdeen.
"It is a very exciting milestone to have recently reached £2million, but we still have a long way to go in reaching the £3.9million needed to build new specialist rooms and apartments.
"Myself and a team of 27 runners will be taking part in this weekend's Run Balmoral to continue raising funds and awareness.
"I hope that people and businesses in Aberdeen will join us on our mission in 2018 to improve neurological care for people in Scotland and help us take a step closer to establishing a bigger and better Dee View Court."
Thousands of runners will be involved in the various events across the Deeside setting on Saturday and Sunday.
Sue Ryder has also urged more people to join the fundraising initiative through its newly-launched Brick by Brick campaign.
For more information, visit www.sueryder.org/DeeViewAppeal