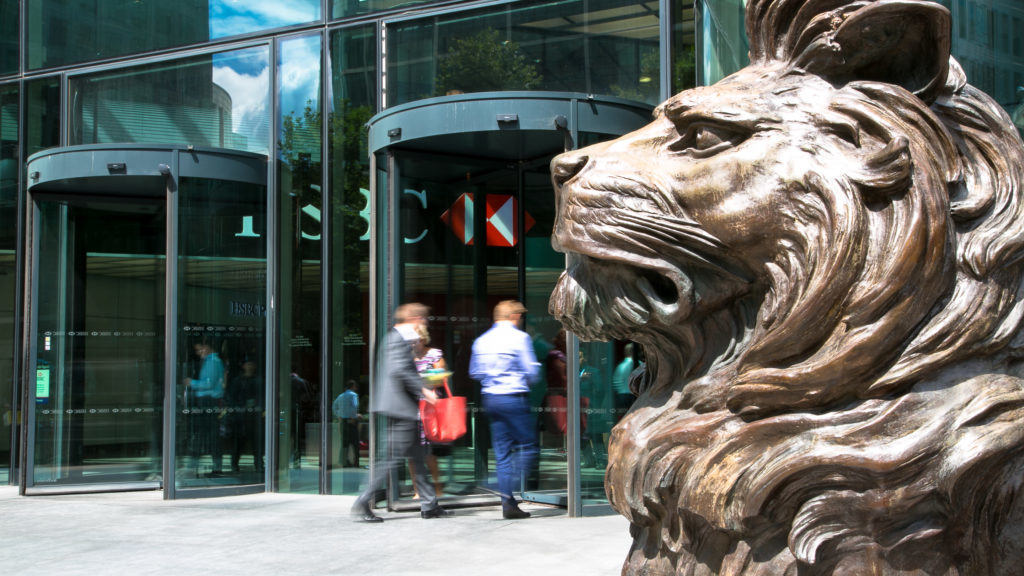 HSBC bosses were pressed by shareholders on Friday over the lender's new energy policy and worries over gender balance at the UK-headquartered lender.
The bank was commended at its AGM by environmental groups including Greenpeace after releasing a fresh policy that outlined plans to phase out lending to new coal-fired power plants in "high income countries" and reduce commitments to oil sands "over time".
But some investors, including members of ShareAction, said they were "disappointed" that HSBC has made targeted exceptions for new coal powered plants in Bangladesh, Indonesia and Vietnam for five more years.
New HSBC chief executive John Flint told shareholders that "in each of those three countries there are a very significant amount of people who don't have access to any electricity.
"So we think the reasonable position for us, given that we're a full service bank in those three countries, is to allow a short window out to 2023 where we allow ourselves room to participate in the financing of coal power if … there isn't a reasonable alternative."
HSBC's policy noted that the exception was made "in order to appropriately balance local humanitarian needs with the need to transition to a low carbon economy."
Another shareholder questioned the lender's commitment to both gender and ethnic diversity.
Mr Flint assured investors that he was taking the issue seriously.
"This is an agenda that's important to me", he said.
"I've got a privileged position now and I want to create the kind of environment where everyone can fulfil their potential and I actually think until we get to the point where the senior leadership of the firm generally is representative of the people that we're serving, we're running a business risk," Mr Flint added.
The bank earlier this year reported a yawning gender pay gap among its UK staff with female workers earning 59% less than men based on average hourly pay, making it one of the worst offenders in the UK banking industry.
The gulf was even more stark when focusing on bonuses alone. On this measure, awards trousered by male workers were 86% higher than those handed out to women.
HSBC said it had fewer females in senior roles despite women accounting for 54% of its total UK workforce. Only 23% of the bank's top brass in the UK are women.
The bank's executives also faced a raft of questions over affiliation with defence manufacturers in the Middle East.
"In 2000, HSBC pledged that it would divest from any companies who were producing arms," a shareholder representative said at Friday's AGM in London.
"Now 18 years later, it seems that this policy does not seem to apply to the asset management side of the business.
"As such, HSBC is still listed as a shareholder of some key arms manufacturers including Elbit, which is Israel's largest arms producer."
Chairman Mark Tucker insisted that HSBC was "apolitical."
"We clearly strongly support the application of international human rights principles to business, and we emphatically don't take positions on political issues.
"We keep our defence equipment segment policy under constant review and since 2010 we will not finance or invest in companies linked to cluster munitions or anti personnel mines," he said.
"So I think this is a subject that remains important to behaving, as we say, with the application of international human rights principles."
Recommended for you

KrisEnergy on verge of collapse as Cambodia bet backfires