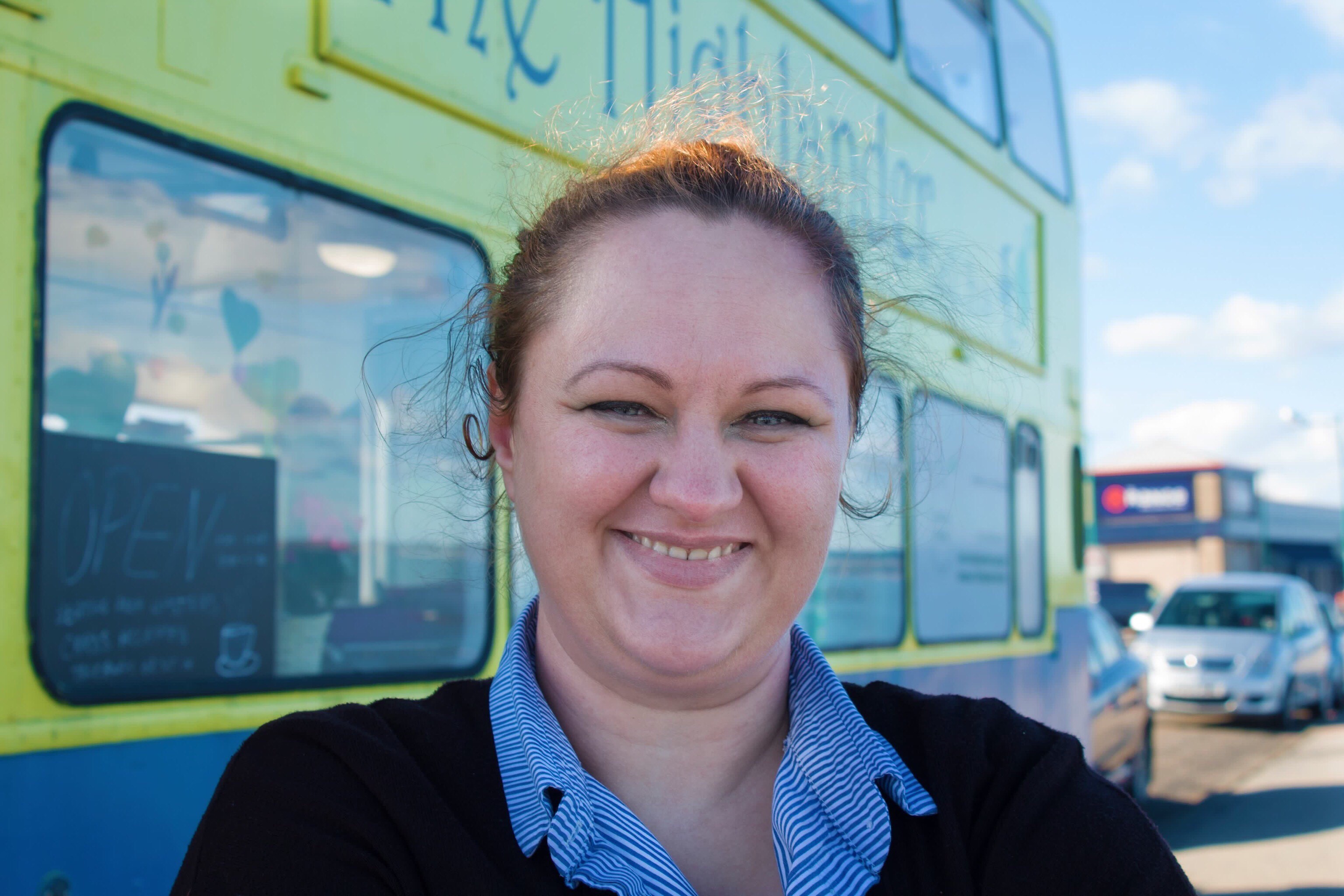 A former oil and gas worker who was forced to diversify when her department moved overseas has launched her own business after converting an old double decker bus into a portable cafe.
Ramona Obafemi worked as a credit controller in Aberdeen after moving to the north-east from London four years ago.
But after her employer announced her whole team would being relocating abroad she decided she needed to start applying for jobs.
As a keen cook, her husband suggested she used her skills to open a street food van. But instead she decided to run with the idea of converting a bus into The Highlander Cafe.
The business is now about to take on its third employee this month.
Mrs Obafemi, who has been helped by Business Gateway Aberdeen City and Shire, has also been awarded a licence to park her bus near Footdee Beach, to sell her combination of Romanian, Nigerian and Scottish food to beach-goers seven days a week.
She said: "I wanted to do something different and came across a café bus in London and thought it looked cool so found a company that re-sold old buses.
"I bought a 25-year-old Leyland Olympian that had been used in Northern Ireland and Liverpool, and my dad and uncle helped me with the conversion.
"In three months, we replaced the interior with a kitchen downstairs and re-upholstered and installed the old seats to provide covers for 30 people on the second floor.
"Once the conversion was underway I needed advice on how to properly set up the business so turned to Business Gateway.
"Getting the licence to trade on the esplanade throughout the week, and not just at the weekend, came at the right time and is a real boost, especially with the lighter nights and summer season fast approaching."
Kirstie McLaughlin, Business Gateway, said: "Ramona needed guidance to ensure she set up her business in the correct way. Using our connections, support through our European-funded Early Stage Growth service, and with the help of her family and personal savings, she has launched a business that she hopes to expand to other Scottish cities, potentially through franchising. For now, Aberdeen beach is a fantastic location and beach-goers will undoubtedly be keen to try something new in such an iconic mode of transport."
Recommended for you
X

OGTC makes £1million investment to help unlock North Sea 'small pools'