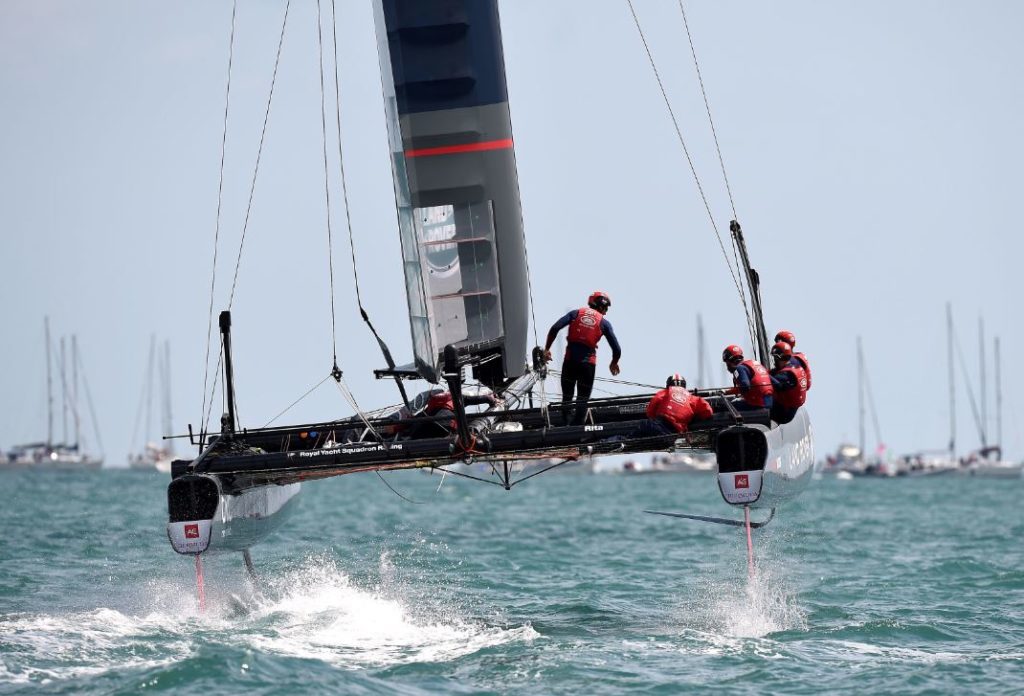 Britain's largest privately-owned company Ineos is teaming up with Sir Ben Ainslie in a £110million bid to win the 2021 America's Cup.
British sailors have been trying to capture international sport's oldest trophy since losing the first race around the Isle of Wight to the New York Yacht Club's America in 1851, but they have never entered the competition with this much money and experience in their sails.
Owned by Lancashire-born industrialist Jim Ratcliffe, chemicals giant Ineos owns a global network of refineries and posted annual pre-tax profits of £2billion last month.
The company operates the Forties Pipeline connecting the UK to the North Sea.
Ainslie is the most decorated sailor in Olympic history and was Oracle Team USA's tactician when it staged a remarkable comeback from 8-1 down to win the 2013 America's Cup 9-8.
In a statement, the 65-year-old Ratcliffe said: "Ineos has taken on many serious projects in the past but none more exciting than this. We have a first-class team and will do everything we can to bring this trophy back to Britain where it belongs."
A keen sailor and adventurer, Ratcliffe has been investing more of his wealth in sport in recent years, backing a charity to inspire children to run and buying a Swiss football team.
But his company has also attracted several negative headlines in recent years, most notably for its involvement in fracking.
The current holder of the America's Cup, known as the Auld Mug, is the Royal New Zealand Yacht Squadron after its Emirates Team New Zealand trounced Oracle Team USA 7-1 in Bermuda last year.
The next edition of the race is scheduled for March 2021.
"This is an amazing boost for British sport," said Ainslie, who led an unsuccessful British challenge in 2017.
"With this significant commitment from Ineos to fully fund a two-boat challenge, Britain now has its best opportunity to bring the America's Cup back home to Britain where it belongs."
Dubbed Ineos Team GB, the British challenge will feature two 75ft foiling mono-hulls designed by Nick Holroyd, the New Zealander behind his nation's recent success, with British Olympic sailing champion Giles Scott acting as the team's tactician.
Completing the all-star team as the operation's chief executive is Grant Simmer, the Australian sailor and yacht designer who has competed in 10 America's Cups, winning four.
Ineos Team GB will represent the Royal Yacht Squadron's affiliated club, Royal Yacht Squadron Racing, which lost the original race 167 years ago and six subsequent challenges.
Ratcliffe said: "With the resources of INEOS, the skill of Sir Ben Ainslie and his team and the experience of the Royal Yacht Squadron, I think INEOS Team GB has a great chance of success in 2021 and I'm looking forward to the challenge."