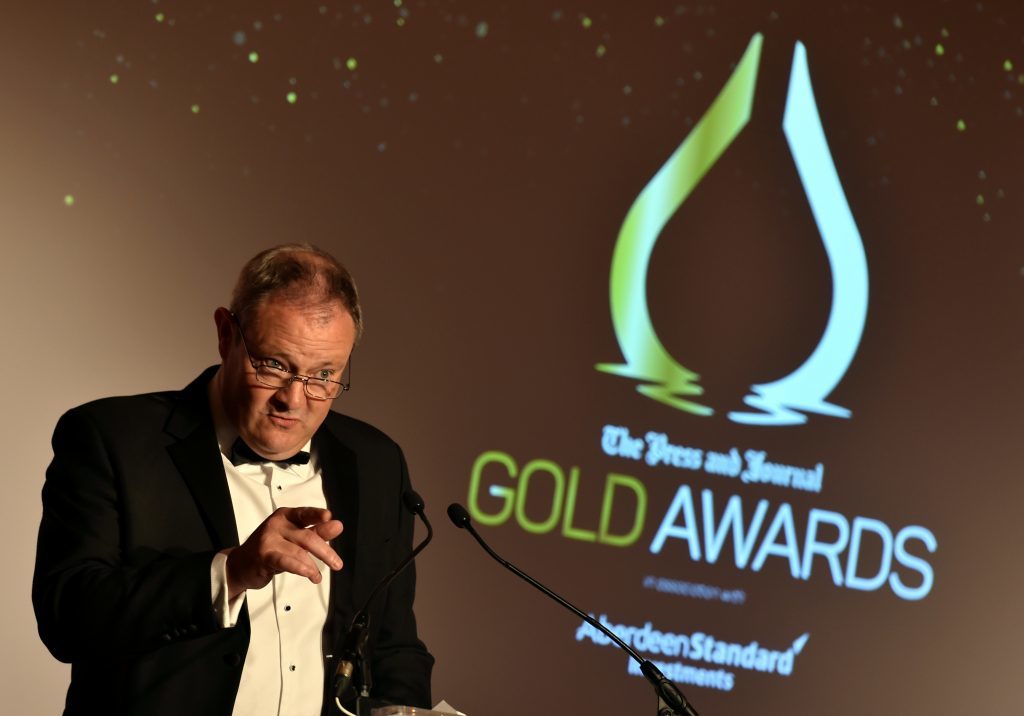 Energy Voice, in association with the Press and Journal, is delighted and incredibly proud to bring you the Gold Awards.
Since its inception in 2015, the awards have grown from strength to strength and are considered to be among the most prestigious awards in the energy sector.
The awards were launched in 2015 to recognise remarkable contributions to the UK offshore oil & gas industry.
This year, the Gold Awards are bigger and better than ever, and for the first time, reflect the depth and breadth of the energy sector. From windfarm to rig, brewery to solar grid, the Gold Awards looks to recognise the people and businesses pushing the technological frontier and harnessing the power of energy to better their businesses.
In 2017 there were new awards and some highly-sought categories facing stiff competition. We celebrated the very best of the industry at a glittering event at the Marcliffe Hotel on Friday 8th September, 2017.
The 2018 Gold Awards will be held at the Marcliffe Hotel and Spa on Friday 7th September.
For enquiries please contact Laura Adam e. laadam@dctmedia.co.uk  t. 01382 575308
Recommended for you

Oilfield equipment company presented with Queen's Award