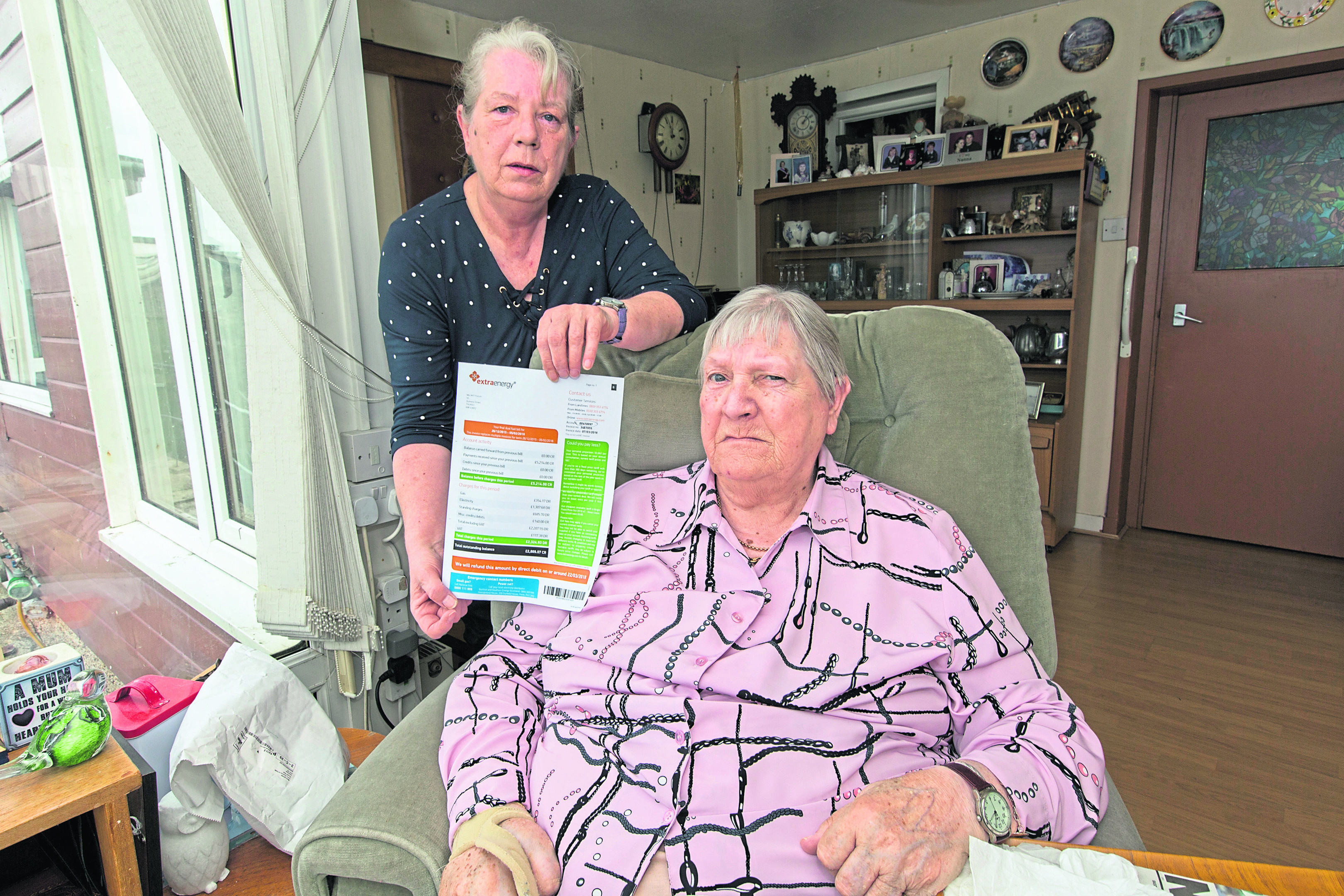 The family of a frail 82-year-old have told of their year-long fight to get thousands of pounds of her money back from an energy company.
Patricia Polson's family claim she has overpaid Extra Energy to the tune of £2,500 through a series of direct debits – reaching a monthly high of £599.
And the Thurso pensioner's daughter, Dorcas Sinclair, says she is locked in a battle to get money back from the energy supplier.
Mrs Sinclair said: "It is a ridiculous amount of money. We were told it was a problem with the automatic billing system.
"It has been terribly frustrating. Every time we are told to wait 10 working days, so we wait and get nothing."
Mrs Sinclair has been fighting for her mother's money since January 2017.
David Neale, director of UK operations for Extra Energy, said: "We're very sorry for the inconvenience caused to Mrs Polson and her family and have spoken to Mrs Polson's daughter to apologise for how our customer service fell below the standards we expect.
"I can confirm that Mrs Polson will receive a full refund, as well as an additional goodwill gesture."
Extra Energy have since contacted Mrs Sinclair and offered a settlement of £1,102.55 and compensation of £150 which Mrs Sinclair and Mrs Polson have rejected.
The energy provider claim Mrs Polson has not been billed for the provision of gas, an accusation Mrs Polson and Mrs Sinclair strongly deny.
Mrs Sinclair added: "The worst part about all of this is it is my mum's money.
"She knows what is going on and it gets her so upset."
Recommended for you
X

Proserv opens Centre of Excellence in Great Yarmouth