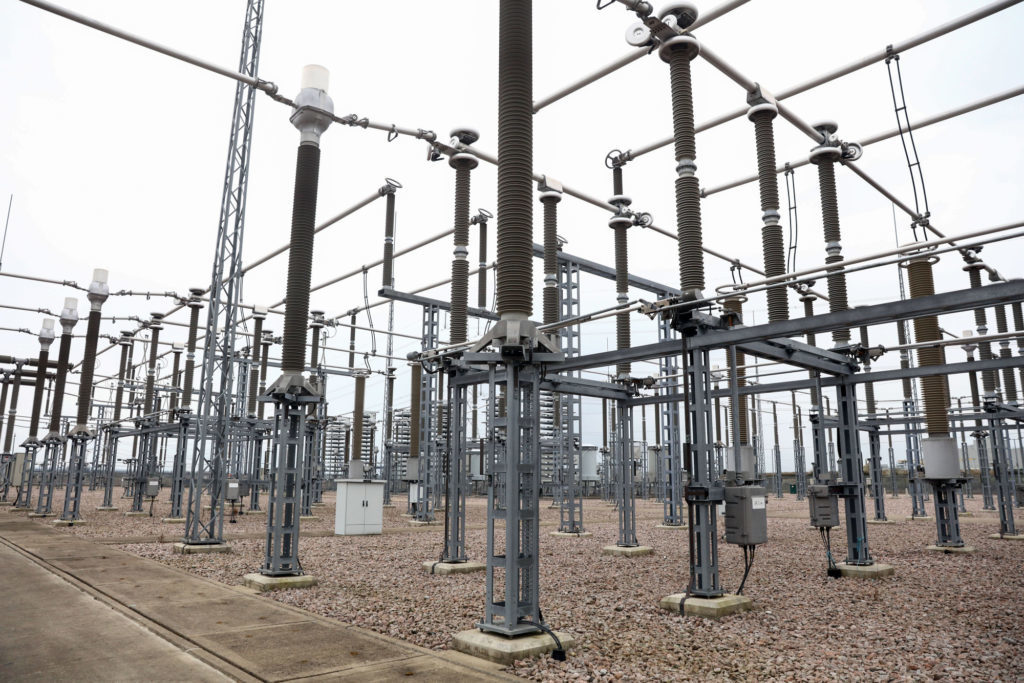 Follow @Brexit on Twitter, join our Facebook group and sign up to our daily Brexit Bulletin.
As the U.K. government works to exit the European Union, the nation's electric utilities are working to get closer.
Power already flows between the U.K., France, Ireland and Northern Ireland through four interconnector cables, and work is under way to more than quadruple the capacity of those links. The cables, detailed in the chart below, will establish a stronger physical tie with the continent regardless of what politicians decide on Brexit.
The investments mark a contrast with Prime Minister Theresa May's effort to make the U.K. more independent of its continental neighbors. Building more power cables between nations will bind Britain's electricity market closer to those of continental Europe. That will benefit both Britain and Europe, giving grid managers everywhere additional flexibility to respond to shocks and the system and to buy the cheapest power.
The Brexit process may undermine the economic and logistical case for using interconnectors. To maintain flows after April 1, the U.K. must agree to remain part of the EU internal energy market. That must be written into Britain's agreement with the EU to exit the union, and that hasn't happened so far. What happens to electricity if there's a no-deal hard Brexit would add so much friction to the system that utilities think it's unthinkable.
For two decades, energy interconnectors have become more common throughout Europe as the union sought to build a single market in energy. The U.K. has been a major proponent in that process—and a big beneficiary.
For an island nation like Britain, links are a helpful source of cheap electricity and flexibility for grid managers, who would otherwise have to rely on utilities building costly generation plants. They give another source of electricity at peak times, like the cold winter days when there's high demand for heating.
Whether the U.K. can still rely its neighbors for energy at times of stress depends on the the U.K.'s energy relationship with the EU after Brexit. Those matters haven't had much discussion yet. Policy makers have focused on other issues like the nature of the border with Ireland. Some analysts are warning greater dependence on the EU leaves Britain's grid vulnerable.
"If rules governing the flows of electricity and gas around Europe are set outside the influence of the U.K., that could change how comfortable we are relying on imports," Neil Cornelius, managing director at the Berkeley Research Group LLC said.
At the moment, the biggest link Britain has is with France, which exports excess power from its network of nuclear power plants. Despite Brexit, the energy industry is forging ahead with plans to build 11 more interconnectors bringing total capacity to almost 18 gigawatts—more than a third of current peak demand.
Not all of these projects are likely to get built, since EU funding for some of them may disappear with Brexit, according to John Feddersen, chief executive of Aurora Energy Research Ltd. And if Britain is treated as a third country outside the EU, that could reduce the willingness some nations have in supplying power to the U.K. in an emergency.
"Irrespective of Brexit, if the lights are about to go out in France, they wouldn't be sending us power anyway," he said.
Interconnectors improve security of electricity supply and help to reduce bills for consumers. They provide flexibility for grid managers, like power to back up intermittent flows from renewables such as solar and wind farms, the U.K. Department of Business, Energy and Industrial Strategy says.
The projects in development are expected to cut bills by as much as 20 billion pounds ($26.6 billion), the government estimates.
"An alternative to interconnectors would be to develop additional generation at home, and potentially gas storage," Cornelius said. "These would enhance supply security. But there are obviously costs associated with this."
Recommended for you

OEUK celebrates those 'driving innovation' with its 2023 awards