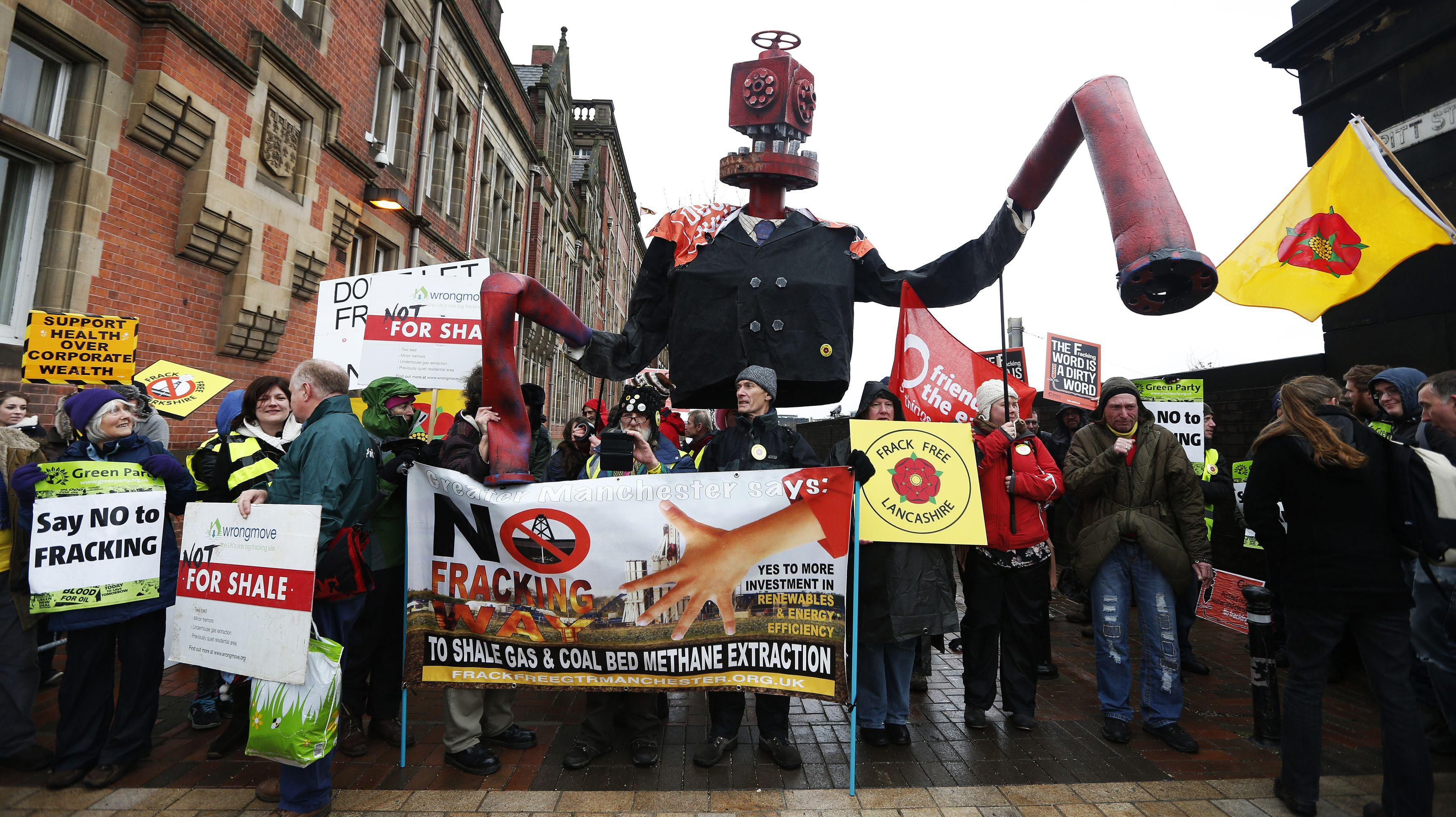 Fracking firm Cuadrilla has put out a statement warning those planning to take part in a planned protest at its Lancashire site today that it has a High Court injunction in place.
The company has issued a reminder to the group Reclaim the Power that "anyone planning to follow this direct action" should recognise the 1 June 2018 injunction relating to Cuadrilla's Preston New Road site.
Cuadrilla issued a stern warning today reiterating that the injunction "prohibits direct action such as blockades, lorry climbs or against named suppliers to Cuadrilla".
Speaking directly to protestors Cuadrilla said that breaching a High Court injunction "carries very serious penalties for those found guilty".
Francis Egan, CEO of Cuadrilla said: "Having brought delay and disruption to thousands of Lancashire commuters last summer Reclaim the Power is now threatening to do the same again this year. Local people and businesses in Lancashire have made it abundantly clear that they do not want these self-publicising activists from Oxford, London and elsewhere blockading and disrupting Lancashire roads and business.
"With this High Court injunction we will not hesitate to protect the rights of our employees, contractors, suppliers and the wider community to go about their lawful business unimpeded."
Campaigners have been fighting to overturn a Government decision to approve the fracking site in Lancashire since Cuadrilla's planning application was granted in 2015.
The new interim injunction replaces an existing injunction awarded to Cuadrilla and local farmers in 2014, which would have expired in August.
Cuadrilla said this new interim injunction is to give four defendants in the case time to prepare before it seeks a full extension lasting until 2020.
The new order prohibits unlawful obstruction of the site entrance and adjacent main A583"road, include "lock-ons" where protesters chaining themselves to an object or another person to deliberately prevent access and "climbing onto, or slow walking in front of, vehicles accessing or leaving the site".
Recommended for you
X

Dress business a good fit for ex-oil HR adviser