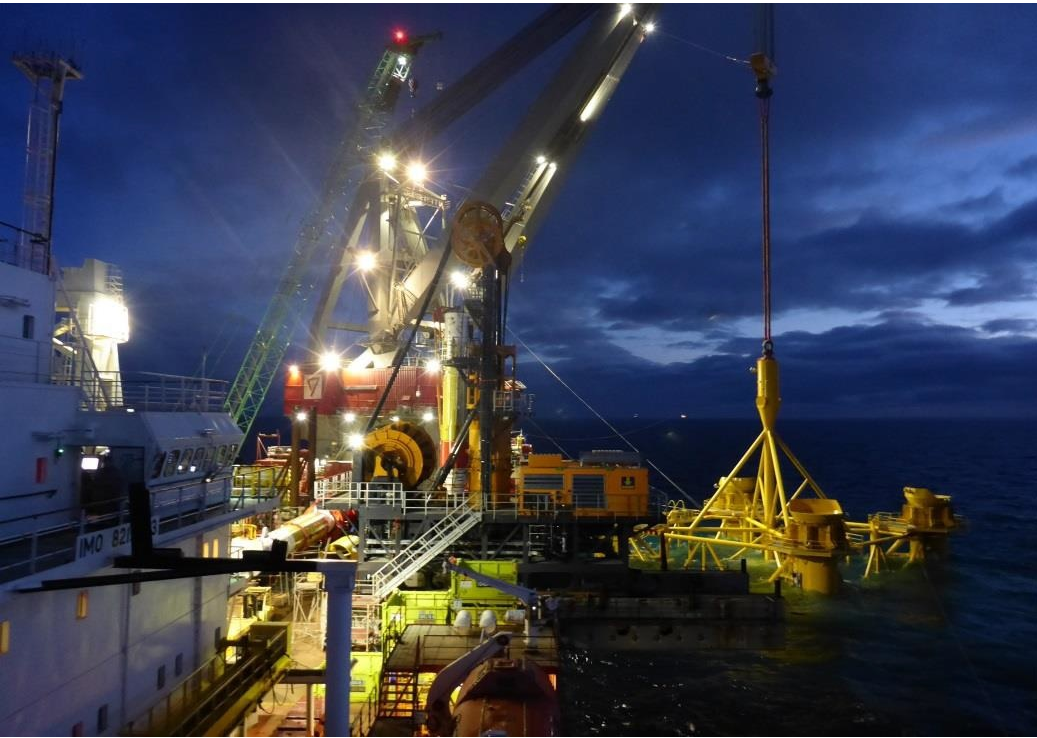 A website credited with helping secure contracts worth a total of more than £174 million for small and medium-sized businesses in the north and north-east over the past six years has been saved from closure.
Highlands and Islands Enterprise (HIE) has stepped in to run the Open4Business resource, set up by energy giant SSE to recruit local contractors to support major projects, including the development of the £2.6 billion Beatrice offshore wind farm in the inner Moray Firth.
And the Scottish Government-funded agency is planning to develop it further to include contracts for other industries as well as the energy sector.
The development of the Beatrice wind farm, eight miles off the Caithness Coast, has seen major infrastructure work carried out in the Far North, Moray and other areas, requiring a range of support services from local suppliers. The first power is expected to be generated by the turbines this summer.
SSE decided towards the end of last year to discontinue the Open4Business initiative, which gave supply chain companies registered with the site the opportunity pitch for contracts. After its decision to take the site on, HIE is now looking for contractors to run it.
An SSE spokeswoman said: "The Open4Business portal has brought a great deal of success for local businesses and SSE since its creation in 2012. It has been a pathfinder project providing a vital link between small and medium sized businesses in the Highlands, SSE and its principle contractors. Its value has been greatly recognised awarding more than £174 million in contracts to local businesses."
She continued: "SSE is proud of the significant role it plays in contributing to the economic well-being and sustainable development of the communities in which we operate. It is hoped that through this partnership with Highlands and Islands Enterprise the Open4Business portal will continue to grow, providing a platform for other developers to share business opportunities and facilitate the creation of strong business ties with companies across the Highlands."
SSE strategic supplier manager Nolan Miller, added: "We are very proud of what the Open4Business platform has achieved to date and we are excited for this next chapter in partnership with Highlands and Islands Enterprise. We hope the O4B portal will continue to grow and go from strength to strength."
HIE is currently advertising for a "suitably qualified and experienced supplier" to run the initiative for an initial two-year period, with a budget of between £56,250 and £75,000, excluding VAT, for the project.
A spokesman for the agency said: "Since Open4Business was launched in 2012, the opportunities have come directly from SSE projects. This contract will introduce new industries and developers to the initiative and encourage them to advertise their requirements on the portal.
"The successful bidder will be widely recognised and influential across the region. They will continually liaise with developers and suppliers and help suppliers create a tailored profile on the portal."
Recommended for you
X

OPINION: Innovation and agility is key to achieving potential in oil and gas