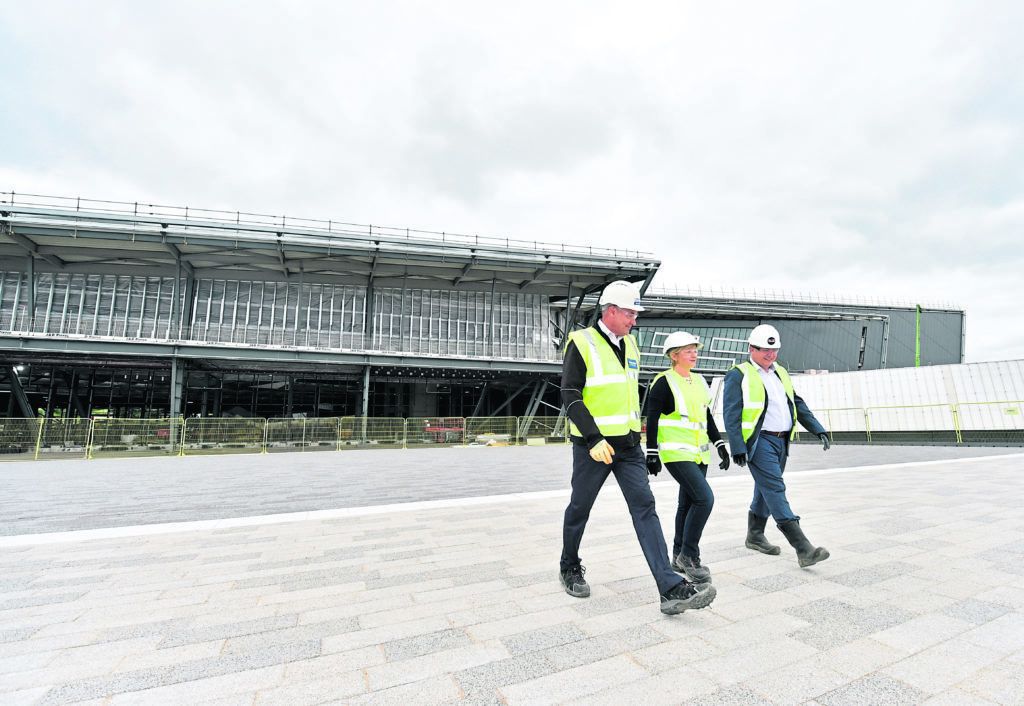 The new £333 million arena taking shape in Aberdeen will be named The Event Complex Aberdeen – with bosses promising "exciting" events already in the works.
Widely known across the city as "the new AECC", it is hoped that the 12,500 capacity TECA near Aberdeen Airport will be open in time for next year's Offshore Europe exhibition.
Operators SMG chose the name for the venue, with two hotels also planned for the site under construction by Henry Bot Developments.
Council chiefs have previously talked of their vision for a rail link between the airport, TECA and the city centre, though it is believed costs could run to the tens of millions.
The arena itself has been financed through a £370 million city council bond issue, launched last year on the London Stock Exchange.
Nick Waight, managing director for the current AECC and the new TECA, said that naming rights and sponsorship opportunities were still being considered- while conferences like the British Medical Association in 2020 were already lined up.
He said: "I am proud to be part of this major project for the north east.
"TECA is the largest ever single investment in a venue in the UK and reflects the ambition of Aberdeen City Council to diversify the local economy and brings an opportunity to add real value to the city, region and to Scotland as a whole.
"Offshore Europe will be a major event taking place here next June and we are looking forward to that.
"We have some really exciting events already coming up. The British Medical Association is coming in 2020 and the British Elbow and Shoulder Association in 2024.
"There is a good, busy programme taking shape and we have some really cool artists coming."
Council leader Jenny Laing said that options were now being prepared for the old site in Bridge of Don.
She added: "I think it is important we start marketing this centre so we can attract the best events in the future.
"It's clear the facility here will be able to compete on not just a national but an international stage."