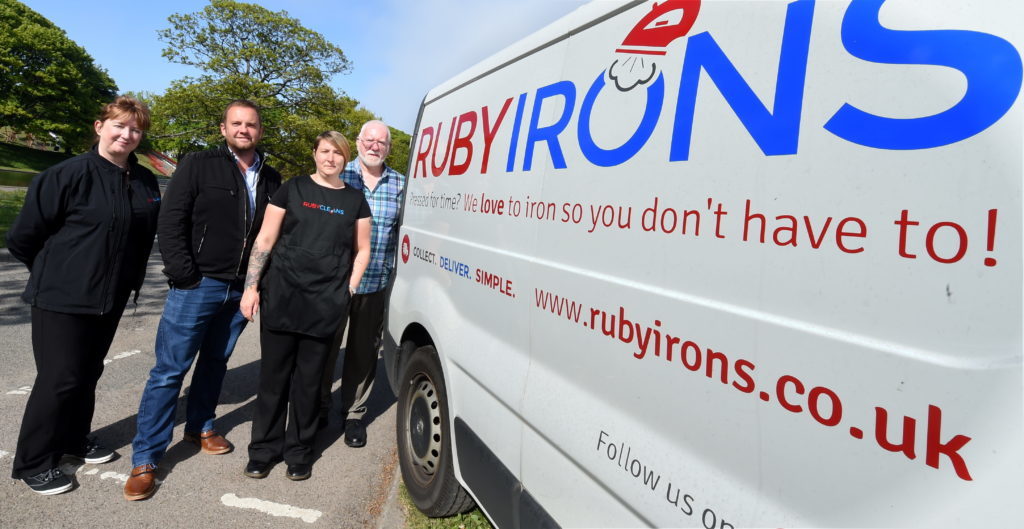 A former oil worker has spoken of how he set up a cleaning services group in order to pay the bills after being made redundant in the downturn.
Johnny Montgomerie lost his job as a business development manager three years ago, with a new-build house on the way and his wife falling pregnant.
To make sure savings didn't dwindle, the 39-year-old set out in search of a new venture, setting up his own mobile cleaning firm, Ruby Irons.
It was the first of three companies to be created – the others being Ruby Cleans and Emerald Eco-solutions – which now employs a total of 34 staff.
Mr Montgomerie said the reason for going into the sector was simple; it was a service that people still needed amid a tough financial market in Aberdeen.
He said: "I had to pay the bills, I didn't want to see any dwindling savings, losing the house, changing cars and everything so I worked my ass off to make sure that we had a standard of living that we were both happy.
"It was tough entering an industry that I really didn't know anything about except that I got my ironing done and my cleaning done when I was working.
"I thought it was a luxury that was brilliant, I loved it. I thought we've seen how other people do it, and without being big-headed or anything, I thought we could make it better and that's the honest truth."
He spent the first year-and-a-half of running Ruby Irons with seventy-plus hours of work per week, before things "started to look up".
He added: "It has been tough working the 70-plus hours a week for a year, year-and-a-half but you don't really have time to stop and think.
"When I was out and about and when we were pregnant, all that mattered to me was getting up and working, and it was seven days a week, it was just non-stop."
The three companies, Ruby Irons, Ruby Cleans, and Emerald Eco-solutions, all fall under his Ruby Services group, which is getting a new website in the coming weeks.
As for the name of the firm – it has some sentimental value.
He added: "Ruby comes from my wife's late grandma who was called Ruby and it is my mother's favourite gemstone and ring that she has and it's also the pedigree name of our miniature dachshund."