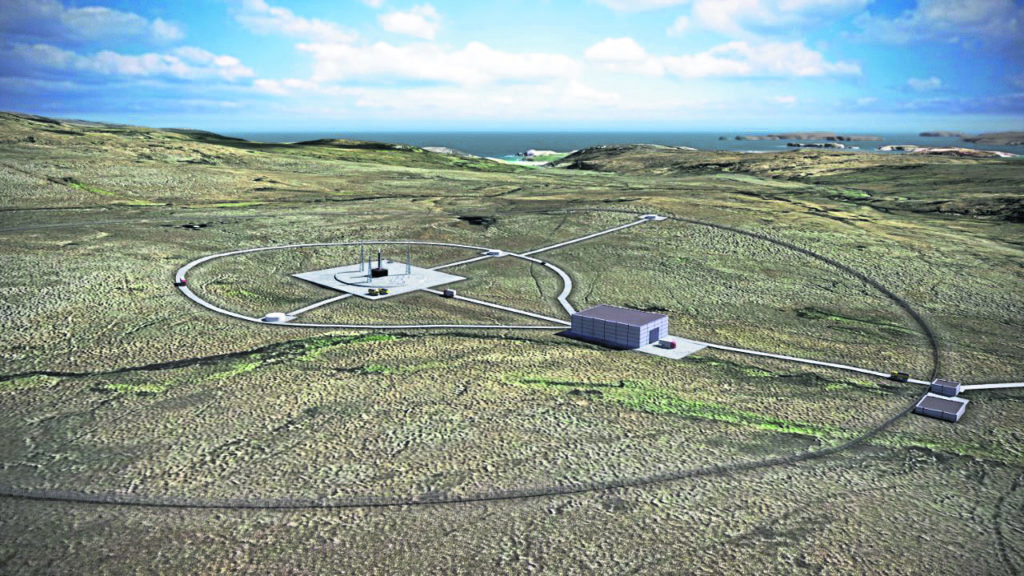 Sir Ian Wood has backed the creation of a new spaceport in the north of Scotland and compared it to the "pioneering" vision behind the discovery of North Sea oil and gas.
The Aberdeen-based businessman and former chairman of Wood Group said he was confident the expertise built up over decades in the oil and gas sector could be used as the catalyst for the new multi-billion-pound project.
The UK Space Agency has selected the A'Mhoine peninsula in Sutherland because it is the best place in the UK to reach highly sought-after satellite orbits with vertically-launched rockets.
And Sir Ian is convinced the venture can derive inspiration from how the energy sector used "science fiction-type engineering developments" to construct the oil rig installations in the North Sea 50 years ago.
He told The Press and Journal: "The proposed spaceport in the north of Scotland plays very well into the expertise and experience that a number of companies in the region have.
"This provides a really strong base to contribute to this exciting new space development.
"It seems fitting that the proposed launch date of the Sutherland spaceport, in 2022, will be almost half a century since our pioneering region discovered and started to exploit North Sea oil and gas.
"At that time the oil and gas industry was this great unknown in Scotland, but we developed a highly-skilled workforce and innovative technologies.
"These same principles, along with the lessons learned over the decades, should stand the space industry in good stead."
The initiative has also been supported by the Cavendish Dounreay Partnership (CDP) and its subsidiary, Dounreay Site Restoration, both of which have invested resources in the proposal to identify new job opportunities in the area.
CDP chairman Simon Bowen said: "The UK vertical launch facility is a key priority, with the potential to deliver high-value employment and I am delighted we have got the project to this stage."
The scheme could generate up to 400 jobs and help repopulate struggling parts of the north.
And Sir Ian believes it is the exactly the kind of large-scale venture which could benefit from the technological advances made since the opening of the Forties field in 1970.
He added: "Our region is already expanding into renewables and alternative energy sources. This will help provide another very helpful diversification."
Recommended for you

Sir Ian Wood urges govt to confirm Acorn will benefit from £20bn CCS pot