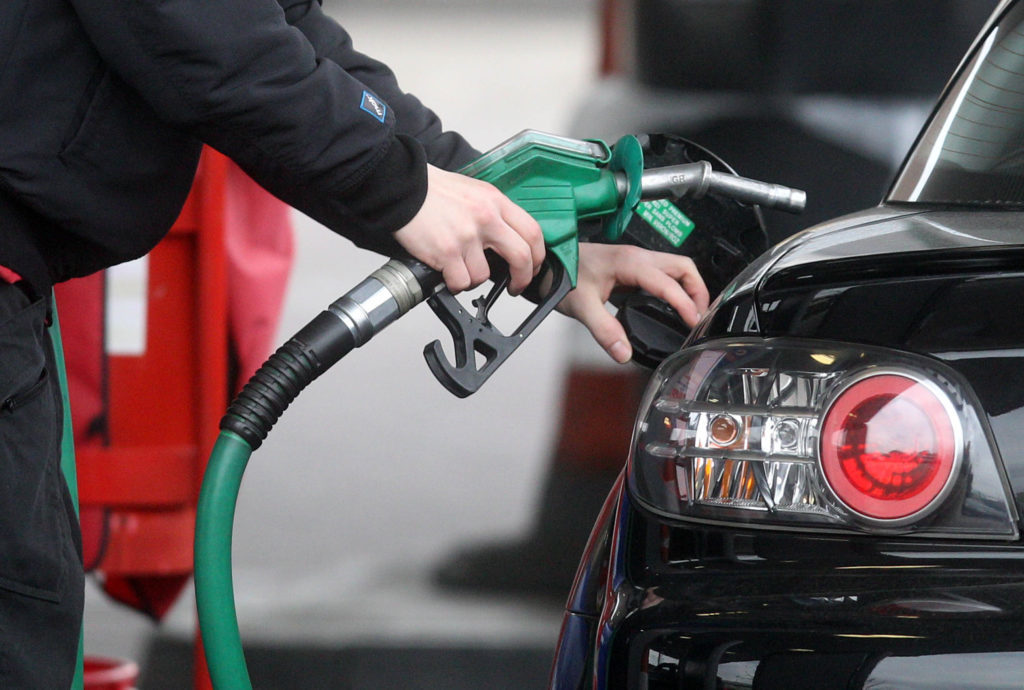 Savings worth an estimated £145 million were denied to drivers in the past month because fuel retailers failed to pass on cuts in wholesale prices, a campaign group has claimed.
A litre of petrol or diesel rose in price by around 1p in the four weeks to July 23 even though wholesale prices declined by as much as 3p, according to FairFuelUK.
UK drivers paid £2.20 more for every typical tank of fuel over the period – a total of around £145 million – because the drop in wholesale prices was not passed on, analysis by the group shows.
FairFuelUK wants an independent "PumpWatch" body to be set up to stop the "exploitation" of drivers.
Campaign founder Howard Cox told the Press Association: "Gluttonous fuel supply chain businesses and speculators are hiding behind Brexit's media dominance to fleece drivers of millions at the pumps.
"Motorists are crying out for the Government to stop this cartel-style exploitation, once and for all, and introduce PumpWatch now.
"Gas, electricity, water and telecoms have price check bodies, why not for 37 million drivers?"
Tory MP Kirstene Hair, who chairs the all-party group on fair fuel, claimed it is "simply unfair" that savings from lower oil and wholesale prices are "not being passed on to hard working families and businesses".
She added: "There is a clear disparity which needs to be addressed."
Fuel prices hit the highest level since September 2014 last month.
Petrol now costs an average of £1.28 per litre, with diesel at £1.32 per litre.
Another Tory MP, Robert Halfon, demanded a "full-blown independent inquiry" into fuel pricing.
He said: "The price of fuel impacts on every part of our economy, yet oil companies are making unfair profits in a market without competition."
A poll of 24,000 road users conducted by FairFuelUK found 95% believe oil companies "operate a fuel pricing cartel", with 57% believing this is the case for major supermarkets.
Recommended for you

Why UK petrol prices aren't plunging with oil price