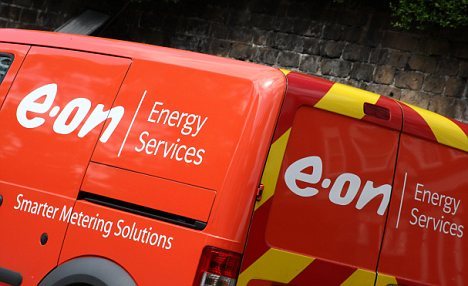 E.ON is to cut around 500 jobs across its UK operations, the energy firm has announced.
The firm, which employs 9,400 in this country, said the UK energy market continues to change at an "unprecedented rate" and remains an "increasingly competitive" environment.
E.ON said it is looking to reduce numbers across non-customer facing departments as part of ongoing efforts to improve efficiency and "continue to innovate".
Chief executive Michael Lewis said: "We're always looking to make sure we're equipped to respond to the rapid pace and challenges of the UK energy market and we know we can never stand still if we are to continue giving customers a high-quality and cost-effective service.
"We've undertaken a rigorous review of our options to ensure we keep costs as low as possible, become a more agile organisation and remain a sustainable business in the UK.
"In discussion with trade unions we've identified potential reductions of around 500 roles across the UK and we're committed to achieving these reductions on a voluntary basis wherever possible.
"This is one element of our ongoing transformation which, in total, will help us achieve savings of around £100 million across our mid-term plan.
"I'm very aware this will be a difficult time for our colleagues but our aim has always been to keep uncertainty to a minimum and I can assure everyone affected that we'll be as supportive as we can."
E.ON said it was not yet possible to say how many workers at individual sites or specific business areas will be affected by the proposals.