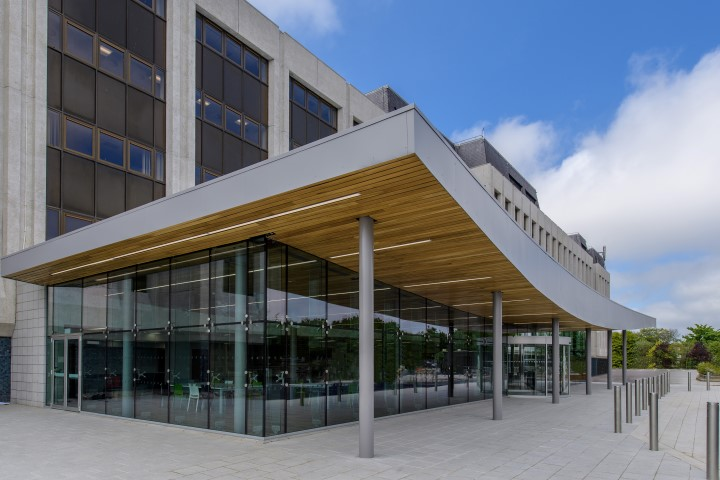 Office take-up in Aberdeen totalled 90,647sq ft during the second quarter of 2018, according to international property firm Savills.
It took the total for the first six months of the year to about 180,000sq ft across 52 deals.
Savills said "churn" in the market was being brought about by a significant rise in the number of deals taking place compared to the corresponding period in 2017.
Key deals highlighted by the firm included Ping Petroleum committing to 8,777sq ft at Caledonian House, Aberdeen Journals taking 18,963sq ft at 1 MSq (Marischal Square) and Royal Bank of Scotland signing up for 7,049sq ft at 2 MSq).
Other major transactions included a 6,079sq ft letting to Verus Petroleum UK at the Silver Fin Building on Union Street and Serica Energy taking 7,300sq ft at H1, Hill of Rubislaw.
Dan Smith, director in the Granite City office of Savills, said: "Office take-up in Aberdeen in 2018 appears on target to match the improved level of activity seen last year.
However, what is most interesting is the make-up of these figures.
"Unlike 2017, when the city's two largest deals accounted for almost 50% of annual take-up, this year we are seeing a far greater number of occupiers looking to relocate and take-up has been characterised by a larger number of smaller deals.
"It is our view that a market with greater churn is a healthier market; one which is characterised by greater stability and is less susceptible to fluctuation.
"It is interesting to note that a new record rent for the city has been achieved in two separate deals at the Silver Fin – Cats Management and Verus Petroleum – both of whom are paying £32.50 per sq ft.
"Whilst rent at this level continues to be underpinned by substantial incentives, these deals again emphasise the 'flight to quality', with occupiers prepared to pay full rents for space which is well located and of high specification."
Many millions of pounds were committed to large office buildings just before the slump in oil prices, raising widespread fears Aberdeen could be left with impressive but unused "white elephants".
However, the "flight to quality" has already seen a string of businesses take up space in the prestigious new office developments in the city centre.
Recommended for you

TAQA, Transocean office complex up for sale in Aberdeen