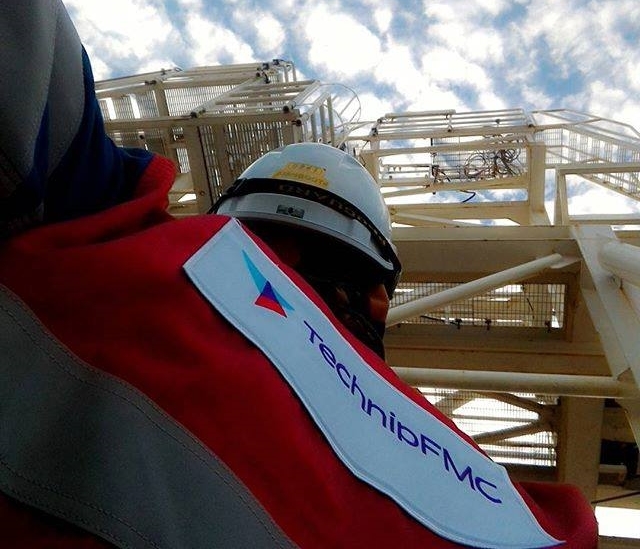 TechnipFMC is suing rival McDermott International and its new chief operating officer for the alleged theft of trade secrets that Samik Mukherjee brought with him when he switched companies.
TechnipFMC claims that Mukherjee downloaded thousands of sensitive and confidential documents the day before he resigned his executive vice president position at TechnipFMC to accept the second-in-command role at McDermott. The lawsuit claims McDermott is already winning work based on some of the sensitive information.
The two energy engineering and construction firms are global competitors that both have their operational headquarters in Houston. The civil lawsuit is filed in Harris County district court with the allegation that McDermott and Mukherjee violated the Texas Uniform Trade Secrets Act.
District Judge Mike Engelhart granted a temporary restraining order requiring McDermott and Mukherjee to return any TechnipFMC documents and to not use any confidential information or trade secrets. Mukherjee also must make his electronic devices and storage accounts available for a third-party forensic inspection. The judge refused to suspend Mukherjee's employment though.
McDermott spokeswoman Gentry Brann said McDermott had already offered to comply with these terms, and that the lawsuit was unnecessary.
"The company believes these claims have no merit and Mr. Mukherjee has our full support in the matter," Brann added. "We are confident that no wrongdoing has occurred."
The temporary restraining order is valid through Aug. 23 and the parties are scheduled to return to court on Aug. 24. The lawsuit asks that McDermott pay back all of the profits received from the alleged theft of trade secrets, and TechnipFMC asks for additional damages.
Mukherjee worked with Technip for 20 years, eventually being promoted to an executive vice president of corporate development and strategy role for TechnipFMC in the company's Paris office. He moved to Houston this summer.
The lawsuit says Mukherjee oversaw TechnipFMC's competitive business strategies worldwide, including its strategy against its smaller rival, McDermott. He even reviewed the potential acquisition of business units of The Woodlands-based CB&I by TechnipFMC. Instead, McDermott acquired all of CB&I earlier this year. That merger made McDermott more of a direct competitor worldwide with TechnipFMC – both onshore and offshore.
Mukherjee resigned on May 2 and took over the McDermott COO position in early July. On May 1, he downloaded thousands of sensitive documents from his work computer that totaled more than 3 gigabytes of data onto the external storage drives. Many of the files were listed as confidential, the lawsuit contends. Mukherjee claimed he was only performing a "routine backup" of his computer, according to the suit.
He did not hand over the external drives until May 7 – a gap in time that TechnipFMC alleges gave him more than ample time to copy and transfer the files. He also never handed over other storage drives that he used during the last year of his employment.
After TechnipFMC made requests for the devices and data, McDermott and Mukherjee argued on Aug. 3 that it would take weeks to search for the items, the suit states.
On Aug. 7, TechnipFMC learned that it lost to McDermott by less than 1 percent of the bid price on a major project with India's largest national oil company, called ONGC.
"Put simply, the odds of one competitor undercutting another bu such a narrow margin are unlikely to be mere coincidence," the suit alleges.
This article first appeared on the Houston Chronicle – an Energy Voice content partner. For more from the Houston Chronicle click here.
Recommended for you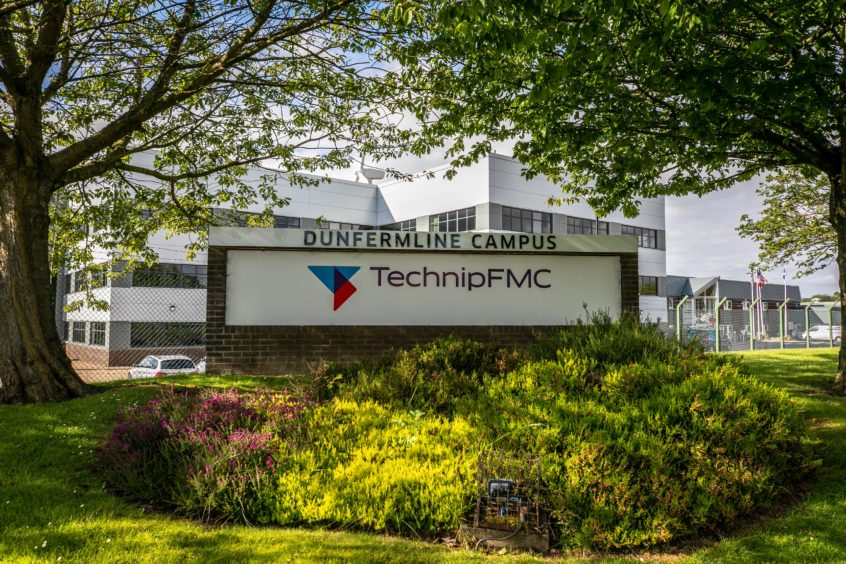 TechnipFMC profits rise on 'record' subsea orders