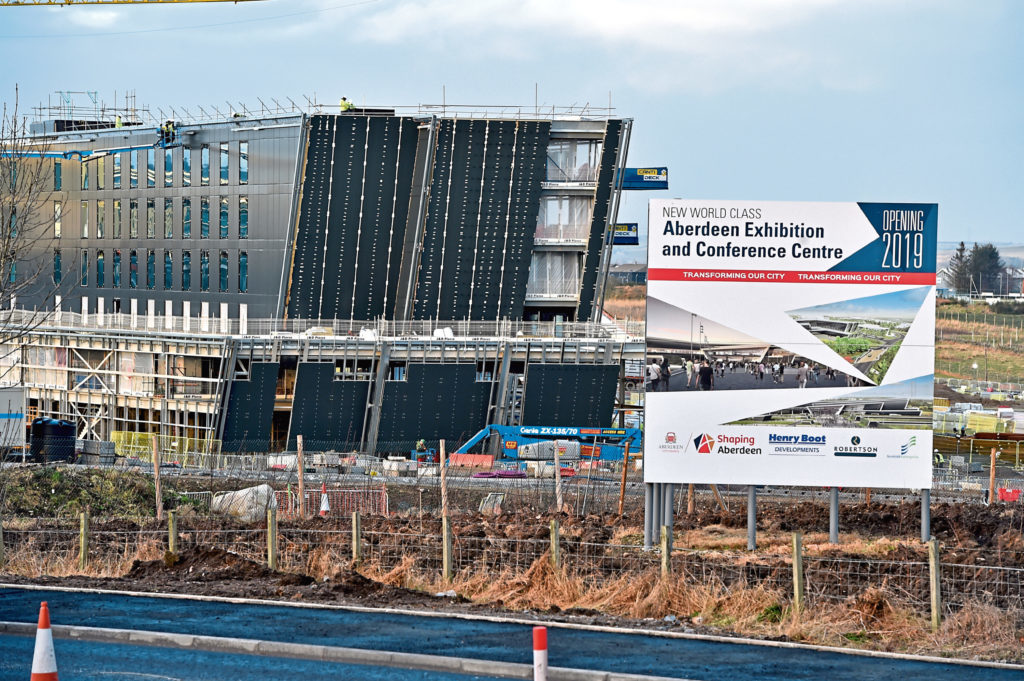 Construction and property development firm Henry Boot has said its £333m TECA project in Aberdeen was on budget and on schedule for
completion in mid-2019.
TECA (The Event Complex Aberdeen) is the new exhibition and conference centre taking shape at Bucksburn. It will boast a 12,500 capacity arena, nearly 540,000sq ft of exhibition space and conference facilities, and three hotels.
Expected to open in good time for next year's Offshore Europe oil and gas show, it is forecast to generate £63 million a year for Scotland's economy by 2025.
The construction update came in results from
Henry Boot, which said TECA boosted business during the first six months of 2018.
Pre-tax profits at the Sheffield-based firm rose 16% to £26.2m, from £22.6m a year ago, with revenue "stable" at £196.2m.
Chairman Jamie Boot, whose great-great-uncle Henry founded the firm in 1886, said: "The group has traded well in the first half of 2018.
"As forecast at the time of our 2017 final results announcement, our performance in the first half of 2018 has been ahead of the same period last year, and we continue to expect the second half of 2018 to not benefit from the residential property sales achieved in the second half of 2017.
"We have continued to see consistent levels of demand across all the businesses in the group.
"Trading activity in Henry Boot Developments, our property investment and development subsidiary, remained relatively buoyant during the period, with projects already in the development phase progressing towards completion as planned.
"The largest of those under construction is The Event Complex Aberdeen development, which continues to progress well and is on schedule to be completed in mid-2019. The development is fully funded by Aberdeen City Council and remains on budget."
Recommended for you

Back after four years, trust the ONS conference to go the extra mile