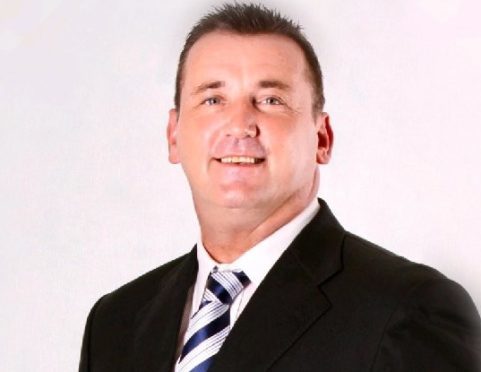 An oil boss now working in Malaysia ruined his trip home to Aberdeen after being arrested for sending messages to his ex-wife threatening to beat up her new partner.
Douglas Scully, who lives in Kuala Lumpur and works as HSE director with JDI oil and gas solutions, has been visiting Aberdeen in recent days.
On Friday night, he went out for drinks with old friends and when he returned to his Travelodge hotel on Bridge Street he sent his wife a string of messages via Whatsapp.
During the correspondence, he demanded to meet her new partner, vowed to "rip his head off" and suggested that he would "kill him in a heartbeat".
Yesterday, Aberdeen Sheriff Court heard that police arrived at the hotel on Saturday morning to arrest the 47-year-old and he remained in the cells from Monday until he appeared in the dock yesterday.
He admitted a charge of sending the "grossly offensive" messages threatening to harm the other man.
Fiscal, Anna Chisholm, explained that Scully, of Oval Cottages in the Malaysian capital, and his wife, Alison Fraser, separated in 2012 and divorced last year.
She added that Ms Scully was "alarmed" by the communication.
Defence agent, Kevin Longino, explained that Scully had been visiting the north-east and is planning flying back to Malaysia tomorrow.
He added: "My client had got very drunk, and he typed these messages in his hotel room but never meant to send them.
"He tried to recall the messages but was unsuccessful in doing so, and was woken up the next morning by the police.
"He has expressed his disgust at himself."
Sheriff Philip Mann admonished the accused, and condemned him for his "stupid, childish" behaviour.
Recommended for you

Aberdeen oil worker finds new home for mobile pet shop