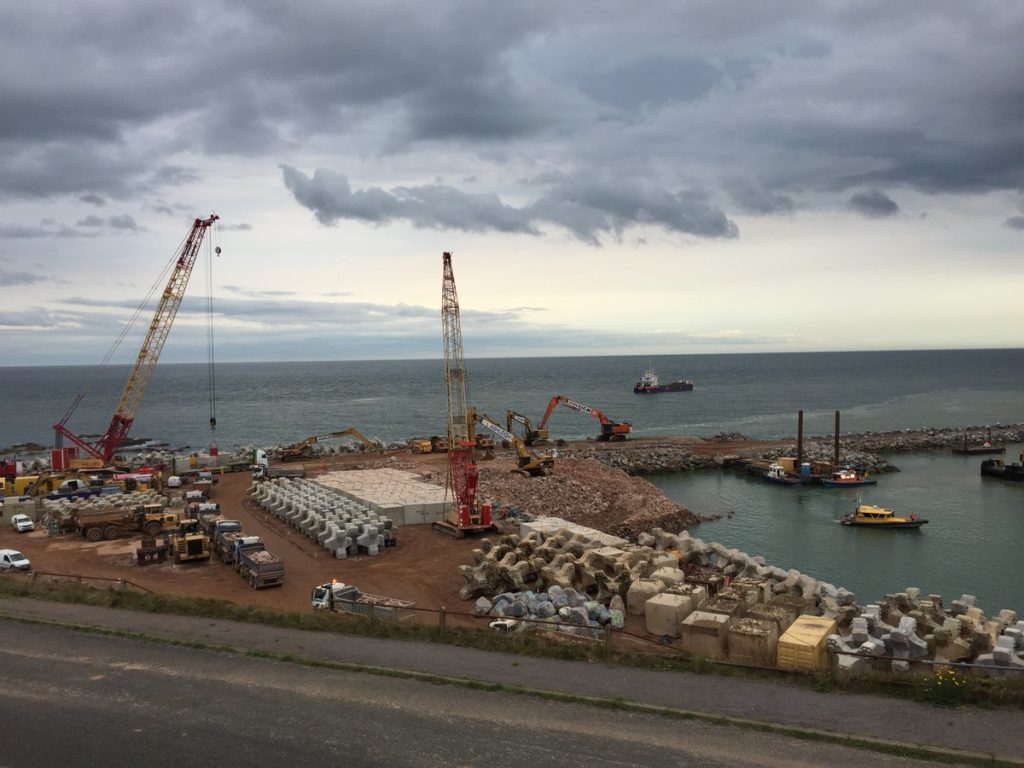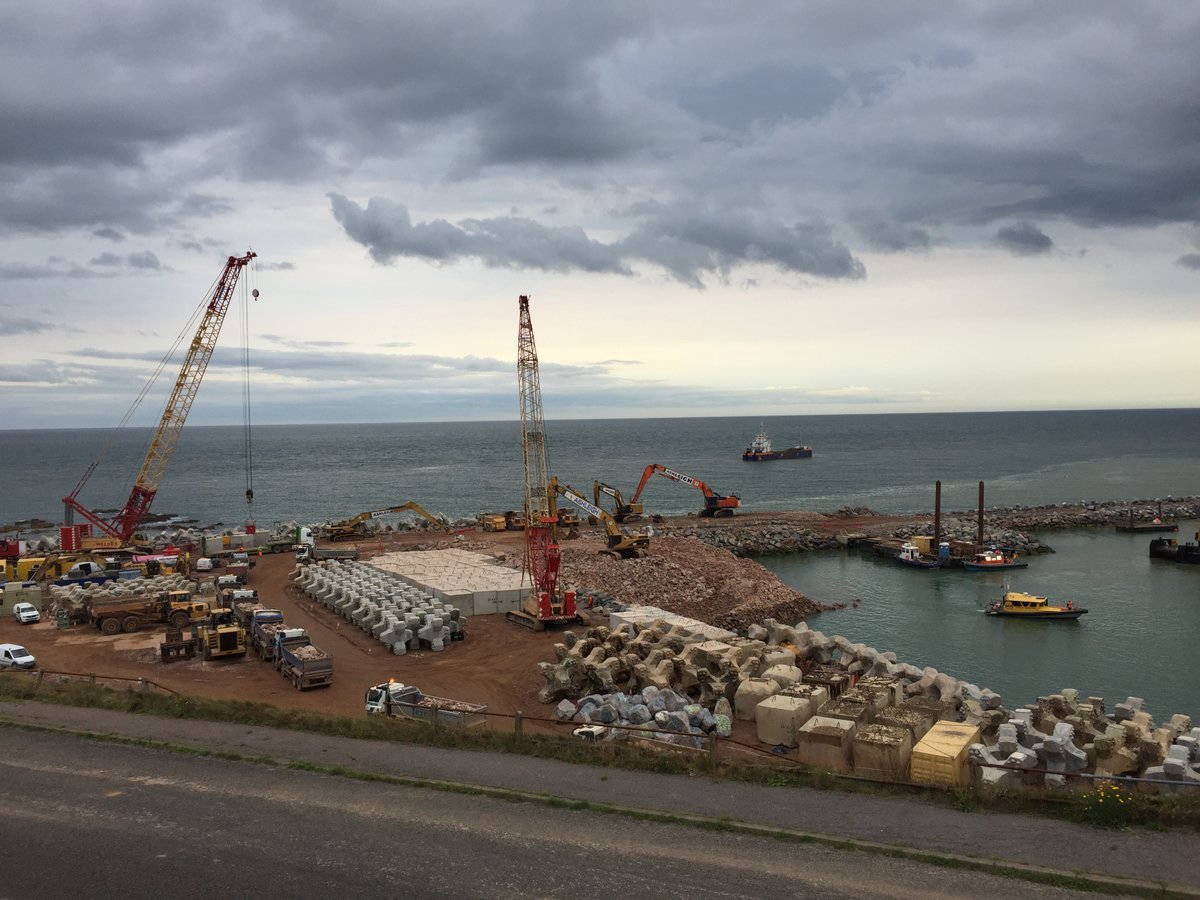 An investigation is underway into whether blasting work led to the death of a grey seal at the Aberdeen harbour expansion project.
A young grey seal was found dead at the Nigg Bay site last week and sent to the Scottish Marine Animal Stranding Scheme for autopsy.
It comes amid concern from local residents that blasting work at the £350million development, which started last month, may have played a hand in the creature's death.
Marine Scotland, which is responsible for protecting Scotland's coastal waters, said it is investigating and working "to ensure environmental standards are maintained".
The marine strandings scheme, which is backed by Holyrood and the UK Government, confirmed the autopsy report would be made available once complete.
Licensing laws mean that observations for marine life have to be carried out within a 1km radius, 30 minutes before a blast.
Developer Dragados has not responded to requests for comment.
A spokesman for Marine Scotland said: "Marine Scotland is investigating the reports of a dead grey seal at Aberdeen Harbour Expansion Project, with support from Scottish Natural Heritage.
"Marine Scotland continues to work with Aberdeen Harbour Board to ensure environmental standards are maintained during the works."
Torry resident Ian Baird sought confirmation from the group that a seal had died at the site and received a response from the marine strandings group.
Andrew Brownlow, from the organisation, said: "I can confirm a juvenile grey seal found dead stranded around Nigg Bay, Aberdeen, was submitted to the Scottish Marine Animal Stranding Scheme for necropsy last week.
"The necropsy report will be made available once all testing is complete."
Mr Baird said: "It is definitely concerning but I don't want to be throwing accusations willy-nilly
"It is worrying, and the harbour has to go through, but they have to be carefully monitored and watched. There are very strict licensing conditions and they should adhere to them."
Councillor for the area, Catriona Mackenzie said it is important the facts are established.
She said: "This is such sad news, and I know folk who love coming into Torry to watch the seals and dolphins in the sea will be very upset to hear about this.
"It's important that the facts are established as to what exactly happened to cause this death, and that information should be made public once it is known by the bodies investigating this."
Dragados said last month that blasting work had started up and involves a "comprehensive programme of environmental protection measures".
Construction work on the overall harbour expansion began last May.
Nigg Bay is being redeveloped in what is widely seen as a step change in marine support capabilities in Scotland.
Plans for the harbour's expansion were officially sanctioned in December 2016.
The project will see additional facilities built which will, by 2020, form Aberdeen South Harbour and transform the port's ability to accommodate larger vessels, opening up potential new revenue streams for the whole of the north.
Recommended for you

Aberdeen harbour's lockdown turnover falls to £33m