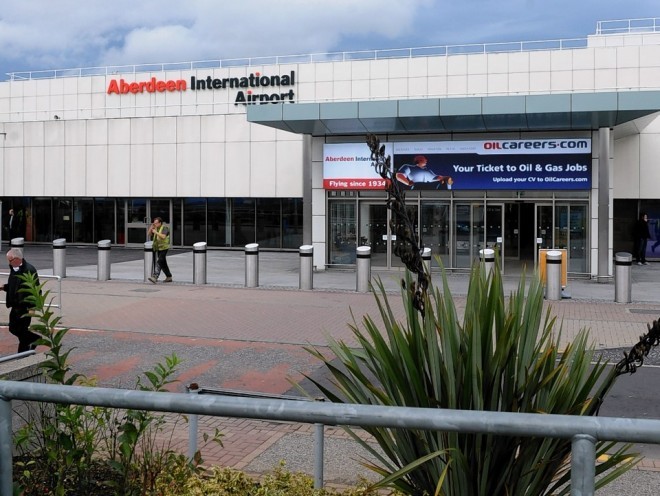 Growing passenger numbers boosted profits at Aberdeen International Airport (AIA) during 2017, the north-east gateway's latest annual accounts show.
The terminal achieved a near doubling of pre-tax profits to £23.7 million, from £12.8m the year before, as traveller numbers rose by 1.8% to 3.14m.
Turnover for the 12 months to December 31 2017 grew slightly to £56.2m, from £55.9m previously as the facility started to recover from a severe downturn in the north-east economy.
The stronger results were driven by eight consecutive months of year-on-year growth from spring onwards as the airport finally shook off the impact of a slump in oil prices.
That growth continued through the first five months of 2018 but numbers started falling again in June, after the loss of some key routes.
Lufthansa's decision to axe its Aberdeen-Frankfurt flights was a particularly hefty blow as it took away a valuable link to one of Europe's biggest airports. It was also the only service between the north-east and Germany, which is a key market for inbound tourism.
AIA suffered a further blow last month, when it was ranked the worst airport in Scotland for a fourth consecutive year after a survey by consumer group Which?
Its accounts show the number of people flying to and from AIA on domestic routes grew by 1.3% last year, while international services saw 3.2% growth.
Bosses expect passenger traffic in 2018 to be "broadly in line with 2017 levels". They added: "Continued growth of 'sun' routes and a gradual increase in the oil and gas-related market is expected to offset capacity reductions elsewhere."
AIA – owned by AGS Airports – is currently without a managing director following the recent departure of Carol Benzie.
AGS Airports chief executive Derek Provan said: "It's encouraging to see confidence return to the region and our improved passenger numbers during the last 12 months are a reflection of this.
"We've seen some solid growth in our domestic passenger numbers and are looking to build on our leisure routes going forward."
In June, AIA's bosses celebrated the end of a second phase of a three-year transformation as part of a £20m investment. Work on a third phase will deliver new and bigger catering facilities.
AGS Airports – a partnership between Spanish group Ferrovial and Macquarie Infrastructure and Real Assets, part of Australia's Macquarie Group – saw pre-tax profits surge to £73m last year, from £26m in 2016. Turnover grew by £12m to £209m.
The group, which also owns and operates the airports in Glasgow and Southampton, said total passenger numbers rose by 5% to 15.1m.