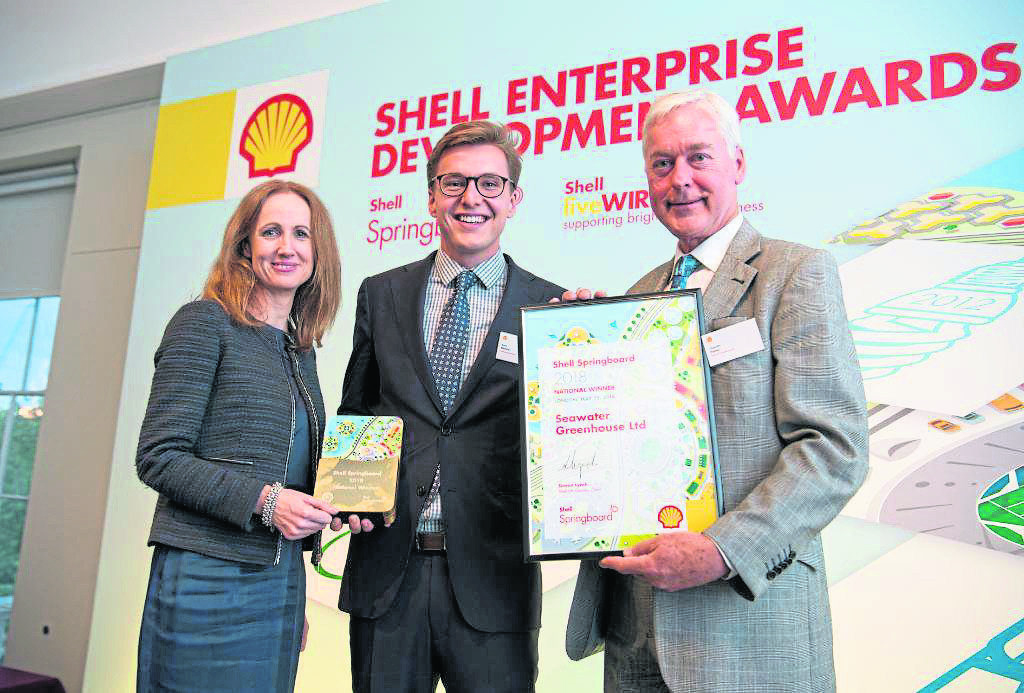 Energy giant Shell has announced that it is on the lookout for the UK's most promising low-carbon businesses, offering a funding pot of £350,000.
Shell Springboard is seeking six innovative small and medium sized enterprises (SMEs) that will compete for a top prize of £150,000.
Each of the six regional winners will receive no-strings £40,000 funding, while the national champion will take home an additional £110,000.
Shell Springboard wants applicants with pioneering low-carbon solutions geared towards today's business needs.
Alongside the funding, support will be offered to help winning businesses attract further investment by generating publicity and providing a "quality assurance" stamp.
Upside Energy, the winner in 2017, recently secured a £470,000 Innovate UK grant.
Shell UK country chairwoman Sinead Lynch, said: "If you've got a brilliant low-carbon innovation, we really want to hear from you. While we don't have any equity in the businesses we support through Shell Springboard, we want to see them scale-up, attract private investors and play a part in shifting the UK to a low-carbon economy."
Since it began in 2005, Shell Springboard has made available more than £4 million to more than 100 fledgling low-carbon businesses.
SMEs with a solution to reduce carbon emissions via an economically viable idea are encouraged to apply.
The programme has ensured that 84% of Shell-backed businesses are still in operation within five years, in contrast to the national average of about 45%.
Charlie Paton, director of Seawater Greenhouse, the 2018 Shell Springboard National Winner, said: "Shell Springboard is an amazing programme that has built investor confidence in our business. Through the programme we met other high performing low-carbon SMEs, honed our pitching skills and received constructive feedback from the judges."
Shell will be accepting applications to the Shell Springboard programme until 10am on October 29. Interested low-carbon SMEs are invited to apply online at www.shellspringboard.org
Recommended for you

Breaking: Protestors board North Sea-bound Shell Penguins FPSO