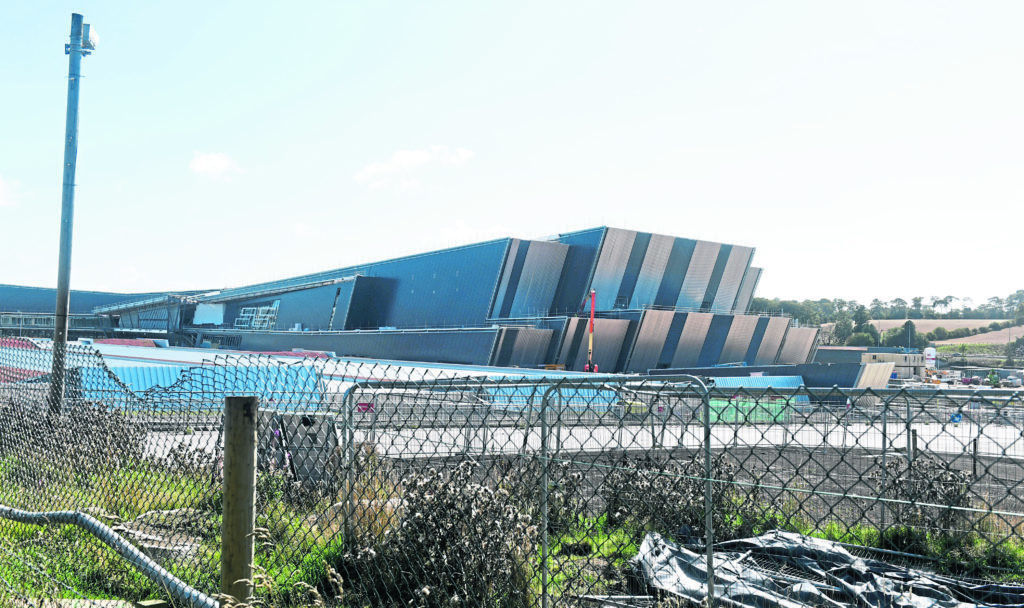 Wars, riots and earthquakes are not the usual type of event you expect in the north-east of Scotland.
But under a contract, obtained exclusively by The Press and Journal, these are the risks being considered by council chiefs for one of their landmark projects.
The £333 million new AECC – to be known as The Events Complex Aberdeen (TECA) – is due to open late next year and scouting has already began for high-profile concerts and events.
Much of the document, obtained through a Freedom of Information request, is redacted or has not been released, including the business case for the venture.
The facility is referred to as the "New AECC" throughout as the contract predates its recent renaming.
Under the terms of the contract, the old site in Bridge of Don can no longer be used for any events.
Councillors have been discussing behind closed doors the future uses of the site, which are thought to include housing.
There are also various insurance clauses meaning the contract can be cancelled in the event of more than 180 days of war or that the dumping of radioactive waste on site is forbidden.
While bringing in explosives is also banned, building contractor SMG have confirmed there will be no restrictions on any of the acts that will be performing indoors.
Most acts are understood to have personal insurance that will allow them to use pyrotechnics in their stage shows.
Council chiefs funded the massive 12,500-capacity development in Bucksburn through the pioneering £370m issue of a bond on the London Stock exchange – a first by a Scottish council.
Confirmed upcoming events include the British Medical Association in 2020 and the British Elbow and Shoulder Association in 2024.
The Offshore Europe event will also be held there, with a special concessionary rate paid.
Last night opposition Liberal Democrat councillor Martin Grieg said that if the building was not finished in time for next year's event the council risked on losing out.
He added: "Losing this and other business opportunities would be a disaster for our area."
But Aberdeen Labour Bucksburn councillor Barney Crockett said he was "totally confident" the work would be done.
A council spokeswoman said: "The contract with SMG Europe included standard terms and conditions for a contractor in this field."