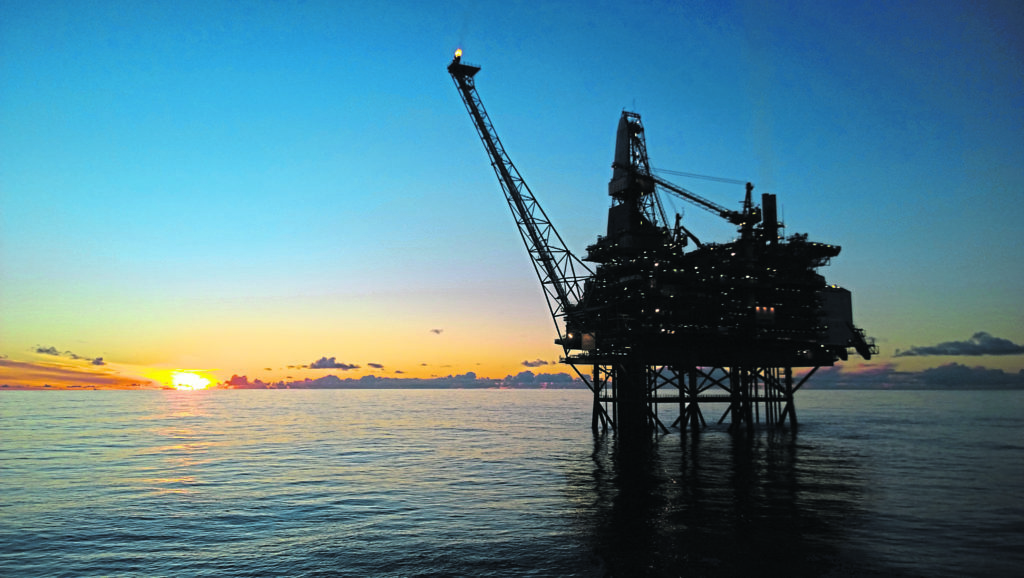 An energy transition is under way on a scale and at a speed that is unprecedented, forced by the growing realisation that climate change is a serious and growing issue, though at what pace remains hotly debated, writes Jeremy Cresswell
The energy revolution is very necessary, not simply because burgeoning greenhouse gas emissions generated by the fast-growing human population must be curbed to mitigate global warming, but also because hydrocarbon resources are finite.
This is a multi-faceted and expensive transition, one in which Europe was the world leader until two years ago.
This is a future that lies in a basket of solutions that not only embraces multiple low carbon technologies and efficiency gains but also wiser use of fossil fuels, notably natural gas and oil as feedstock rather than simply being burned to generate electricity.
After a protracted, century-old slow start, if one includes hydropower, the shift to low carbon is gathering pace, as evidenced by the latest analysis
published by DNV GL.
In its recently published 2018 Energy Transition Outlook, which forecasts out to 2050, DNV GL states:
o The world's energy system will decarbonise, with the 2050 primary energy mix split equally between fossil and non-fossil sources;
o Oil demand will peak in the 2020s with gas becoming the biggest energy source in 2026;
o Electricity consumption will more than double by mid-century to meet 45% of world energy demand, and solar PV and wind energy will supply more than two-thirds of that electricity;
o Global fossil expenditures to drop from around $3.4 trillion in 2016 to $2.1tn in 2050;
o Non-fossil energy expenditures will exhibit a reverse trend, more than tripling from $69 billion in 2016 to $2.4tn in 2050;
o The year 2044 will be the last when fossil energy expenditures will be higher than non-fossil expenditures;
o Grid expenditures will increase from $49bn in 2016 to $1.5tn in 2050.
But it's not just about switching technologies, as energy efficiency is where the low-hanging fruit really lies.
"Energy efficiency is a defining feature of the energy transition," says DNV GL.
"Our Outlook shows that the rapid changes in the energy system are related to large alterations in energy efficiency.
"The world's energy intensity – units of energy per unit of GDP – has been declining by, on average, 1.1% per year for the last two decades.
"We calculate that this will double, to an average annual decrease of 2.3%.
"The main reason for this is the accelerating electrification of the energy system, as outlined above. Simply put, using electricity rather than fossil fuels is much more efficient, with lower heat losses."
DNV GLwarns that, due to higher coal and gas use, the forecast cumulative CO2 emissions to 2050 will be 10% higher than its forecast of a year ago.
For NGOs like Greenpeace the green revolution cannot advance rapidly enough, but DNV GL cautions that there are issues regarding resources required as enablers to green technologies capable of generating the vast quantities of electricity that mankind will need.
DNV GL said: "The electrification of industry and society will, of course, increase demand for associated resources, such as aluminium and copper, as well as lithium and cobalt.
"Most base metals are in plentiful supply, and recent concerns over lithium reserves have faded with the discovery of more ore deposits.
"There are plans to increase production and, although 13% average annual growth in (lithium) supply is required to meet the energy transition that we forecast, we believe this is achievable.
"Cobalt resources remain a concern. New battery technologies will need to evolve to address this, along with increased exploration and more sustainable extraction of cobalt reserves.
"Despite possible constraints, these are likely, in our view, to be overcome by technological developments, and resource limitations will therefore not impose insurmountable roadblocks for the transition we forecast."
DNV GL recognises that we may see breakthrough technologies that will significantly influence our energy future.
These could include nuclear fusion, super-conductivity, and synthetic fuels, or radical new photovoltaic (PV) or battery technologies. They are regarded by DNV GL as "hard-to-predict wild cards".
Turning to hydrogen, astonishingly, DNV GL does not see it having much of a future.
"Our modelling does not support hydrogen as a game-changer; high costs of storage and efficiency losses during multiple conversions will likely limit the uptake of hydrogen to just half a percent of global annual energy use by mid-century," it warns.
Whist DNV GL seeks to paint a holistic picture in what is only its second annual global report on energy, we're zooming in on the organisation's maritime forecast given the now significant offshore renewables industry growing up in the North Sea, albeit with very little genuine, home-grown UK content.
Aberdeen is a global brand when it comes to oil and gas, despite its supply chain being largely foreign-owned.
Given the scale of the global offshore renewables opportunity – mostly wind – portrayed by DNV GL, there is yet time for the city and indeed the wider UK to build a name for themselves in maritime renewables too, if credible supply chain capability emerges.
But this would need to be one which genuinely has a substantial number of home-seeded and grown companies, which is currently not at all the case.
Given that wind power capacity is expected to rocket more than 10-fold over the coming decade; by 2050, 12% of the world's total primary energy demand and 29% of electricity production will be generated by harnessing the wind.
A sizeable chunk of future predicted investment in turbines will be offshore. It would not be an unreasonable aspiration for the UK, led by Aberdeen, Great Yarmouth and Tyneside/Humberside.
ZOOMING IN
Put it this way, the UK's Oil and Gas Authority (OGA) can see the wood for the trees and has just laid out a host of potential opportunities for gas and wind projects in the southern North Sea in a new study.
Little wonder that the OGA is taking an interest. After all, DNV GL sees solar PV and wind growing rapidly and dominating the green mix by 2050.
PV is forecast to deliver 16% and wind 12% of world primary energy supply in 2050.
In terms of power generation, PV is expected to command a 40% capacity capability share and wind 29% by 2050. Onshore wind dominates, but offshore wind's contribution will grow more appreciably closer to mid-century, reaching about 20% of total wind production, therefore ultimately beating onshore.
Now to the OGA's study, which some in the oil industry may consider to have overstepped the mark. In commissioning the work, the industry's regulator was clearly mindful of its responsibility regarding MER; Maximising Economic Recovery of hydrocarbons.
This is a serious attempt to determine the potential synergies, especially between southern North Sea/East Irish Sea gas production and power generation utilising offshore wind. Get the balance right and significant cost reduction in the production of natural gas may become possible.
Not only that, the OGA has at least one powerful ally in multi-energy trade body East of England Energy Group (EEEGR), which for some years has led the way in terms of relationship building between offshore gas and renewables.
This has helped Norfolk better withstand the ravages of the last oil slump better than might otherwise have been the case. This is in sharp contrast to Aberdeen where the supply chain was more exposed.
Back in February, EEEGR, with support from the OGA, established an industry-led work group intended to assess the opportunity for integration between the oil and gas and renewable sectors.
Three key strands have been defined as:
o Activity integration: sharing of 'day-to-day' operations to improve efficiency and reduce area operating costs;
o Co-existence: ensuring co-ordination of key activities in both sectors, for example, aviation, and shipping routes, cable and pipeline installation;
o Energy integration: technology-driven full-scale integration of operations, such as GTW (gas-to-wind) and PTG (power-to-gas). GTW examples include Leman E with
Norfolk Vanguard and Amethyst with Triton Knoll. Participants include leading operators and members of the supply chain from the oil and renewable sectors.
The synergies between the two industries have been growing over the past decade. The finest example in operator terms is Norway's Equinor. On the contracting/supply chain side, UK firms have been largely eclipsed by their continental cousins.
Regardless of who operates what, the OGA is clear that the SNS and EIS sectors offer "two, parallel energy systems (offshore gas fields and wind farms) in overlapping proximity".
It says that integration of these creates an opportunity to enhance economic recovery from gas fields (new and existing) while remaining consistent with UK power generation demand.
The OGA intends to play an active role and further promote the integration between the gas and renewables sectors in the SNS and EIS. The regulator said it would seek to identify and realise opportunities for cross-border collaboration on energy integration with the Dutch trade body TNO. It said both prospective developers and infrastructure operators continue to approach the OGA for further insights on GTW in particular. This is a sea change from even 10 years ago when the oil and gas sector was somewhat hostile to its supply chain engaging in renewables.
BACK TO MACRO
Returning to the macro picture, this time through the lens of International Renewable Energy Association and focusing on Europe, it became clear at its 2018 Innovation Week last month that the EU faces a tough battle winning back its position of leadership from East Asia, in particular China, which grabbed the top slot in 2016.
Rainer Hinrichs-Rahlwes, vice-president of the European Renewable Energies Federation (EREF), seemed doubtful as to whether this could be achieved.
He said: "Europe could retake the lead, but it would depend on some policy decisions. Europe is now deciding on the framework for 2030.
"At present, it looks like the targets are slightly better than what they were at the beginning of the process because the European Commission only proposed 27% instead of 32%.
"If you listen to what politicians say… they all commit to the Paris Agreement; they all commit to the energy transition. But if you ask how you will do it, they say: 'Yes, it will happen and let the markets do it.'."
This smacks of the EU reading from the UK's free-market rules book.
Recommended for you
X

EnerMech, Global Energy among top 250 UK companies for growth