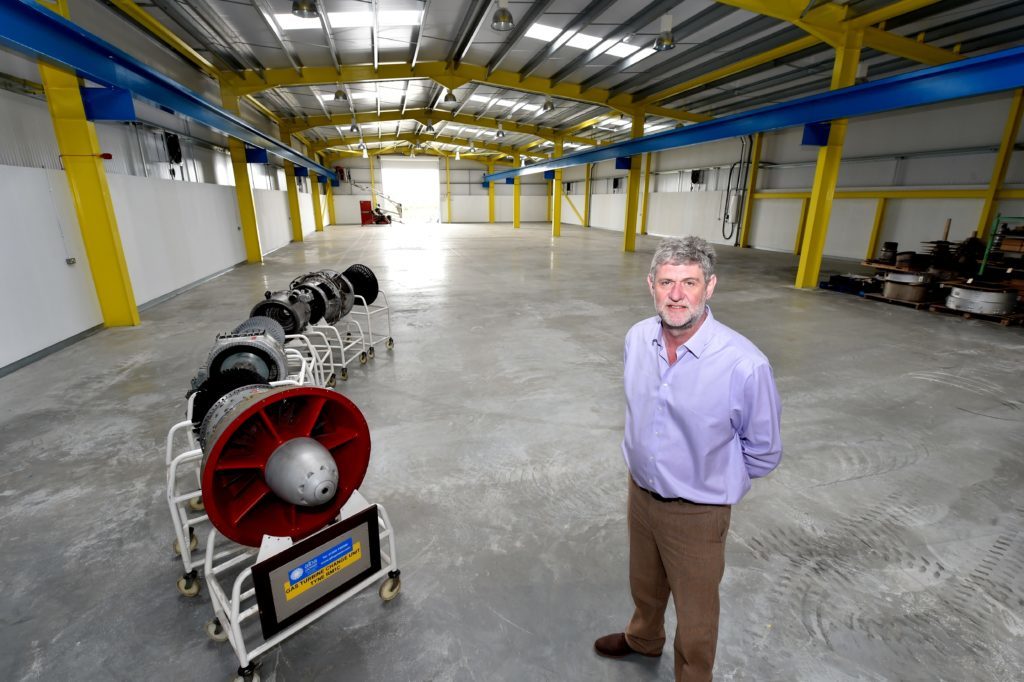 Increased activity in the oil and gas market and strong overseas demand helped an Aberdeenshire gas turbine company lift its profits by more than 60% in 2017.
Alba Power, based in Netherley, near Stonehaven, chalked up pre-tax profits of £6.3 million in 2017, up from £3.8m a year earlier.
Turnover also increased by more than 60%, to £28.8m from £17.8m, according to accounts published by Companies House.
Neil McKenzie, general manager and director at Alba, said the company was on track to further grow turnover to around £32m in 2018.
Alba, which specialises in the sale and repair of industrial and marine gas turbine engines, recently doubled the size of its north-east base as part of a £1m investment.
Mr McKenzie said the increased capacity at the site had helped Alba improve efficiencies and shorten turnaround times.
The company's Netherley headcount has also risen to 72 from 55 two years ago.
Mr McKenzie said the oil and gas market "really slowed down" in 2016, but showed signs of picking up last year.
Work for oil and gas clients now makes up about 20-25% of Alba's turnover, compared to about half before the downturn set in four years ago.
The company also provides turbine services for power stations and chemical plants.
Alba's international expansion is also paying off. Last year, the firm's UK operations accounted for £4.8m, or 17%, of total turnover.
The biggest contribution came from the Americas, where Alba brought in £9.2m worth of business.
The company has a base in Houston, where employs about four people, and a facility in Hamilton, Ontario, which opened last year.
In December 2017, Alba announced that it had secured a contract worth more than £2.5m with Canadian nuclear energy supplier Bruce Power.
Europe and the Middle East operations also generated significant growth for Alba last year.
This year, the company made it onto the annual Sunday Times BDO Profit Track 100 league table, which ranks Britain's private companies with the fastest-growing profits over three years.
Recommended for you

Big oil eyes South Korean offshore wind