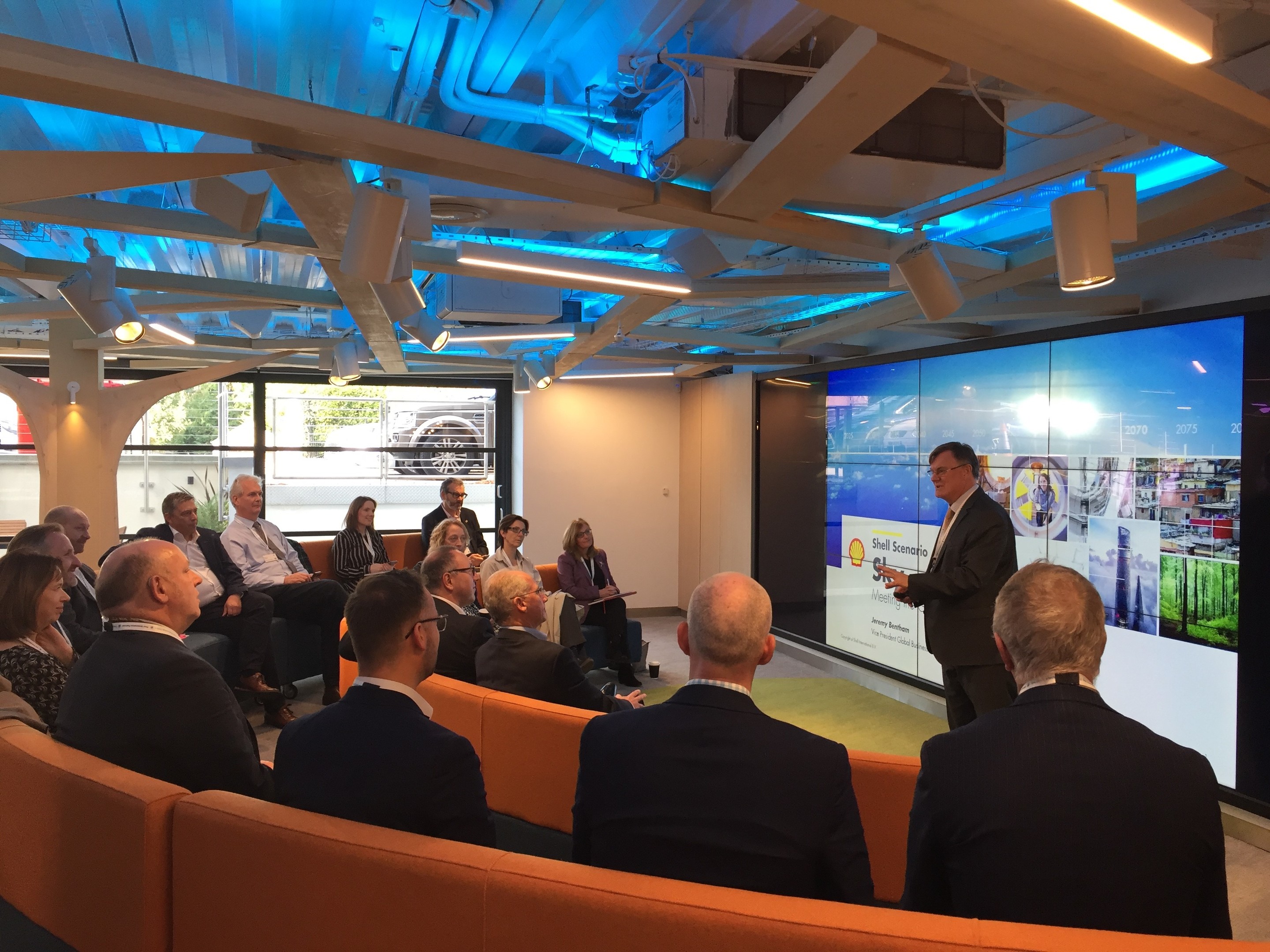 Biofuels and carbon capture use and storage (CCUS) play a leading role in Shell's Sky Scenario, a company boss said.
The scenario shows a technically possible pathway for a rapid energy transition that results in a balance of net-zero emissions by 2070.
It relies on a complex combination of mutually reinforcing drivers being accelerated by society, markets and governments.
Jeremy Bentham, vice president, global business environment and head of Shell Scenarios, said developing CCUS in the UK was a challenge and that government had a role to play.
"The role of governments is not just to pick low hanging fruit," Mr Bentham said at a Scottish Council for Development and Industry event in Aberdeen.
In 2015 Westminster was expected to award £1 billion worth of backing for CCS projects, with Shell and SSE's scheme in Peterhead considered the front-runner, only for funding to be pulled. The UK government will set out new plans for CCS technology later this year.
Mr Bentham also spoke of the need to "electrify the built environment" and get into the "nitty gritty across the economy" to find solutions.
His presentation also showed that more than half of the UK's energy supply could come from wind and solar by 2070.
Mr Bentham, who is based in the Hague, also delivered his presentation at the Scottish Oil Club in Edinburgh.
During his visit to Scotland Jeremy spoke to more than 300 people at events including a Q&A session at the OGTC.
He was joined by Jo Coleman, UK energy transition lead.
Mr Bentham joined Shell in 1980 and became part of  the leadership team of Shell Global Solutions in 1999, with specific responsibility for commercial and strategic developments including new business.
He was subsequently appointed as chief executive of Shell Hydrogen.
Since January 2006 he has been responsible for Shell's Global Business Environment team, which is best known for developing forward-looking scenarios to support strategic thinking and direction-setting.
Recommended for you
X

BHGE in $550m swoop for Adnoc Drilling stake