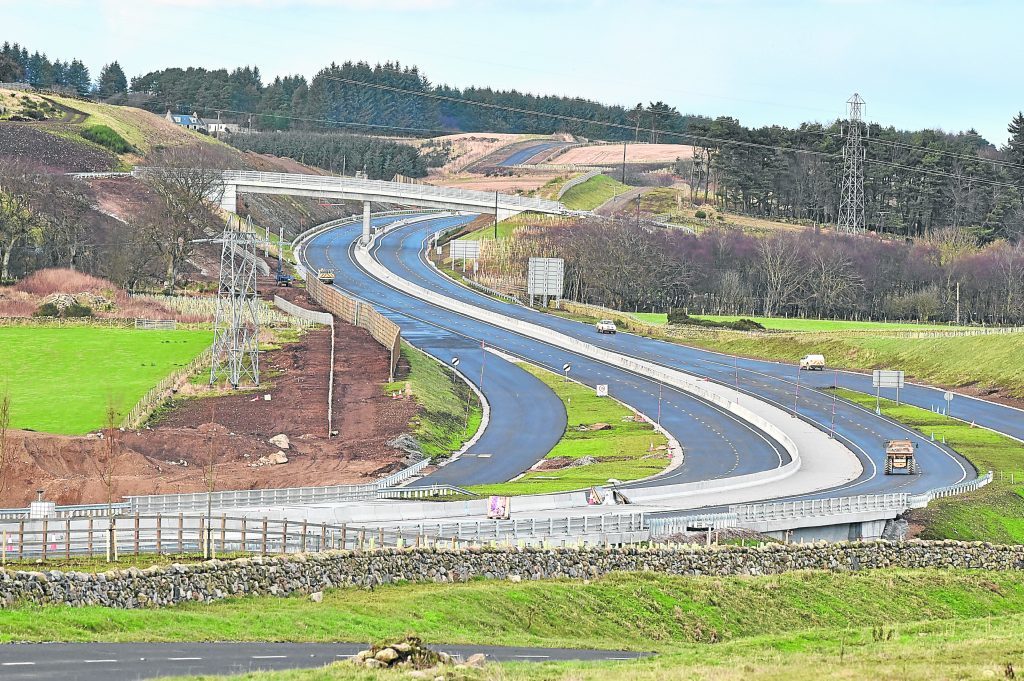 Transport bosses have been accused of holding up the opening of the bypass, by failing to complete the proper legal paperwork.
A north-east politician has claimed senior sources in the AWPR project say unresolved red tape has delayed the opening.
But last night, Transport Scotland called the claims "absolute nonsense" and said the road would open as soon as possible.
There has been criticism of roads bosses for not "coming clean" about project delays.
Tory MP Andrew Bowie said: "As the project inches towards completion, it seems odd that Transport Scotland and the SNP government are so reluctant to set a date.
"I have been informed now by several sources that the root of the problem is that legal paperwork has not been completed by Transport Scotland to allow competed sections to open
"In fact, I have been told that the route – bar the River Don bridge – has been ready for several weeks now," said the West Aberdeenshire and Kincardine MP.
Last week politicians and business leaders joined in The P&J and called for the government to stop "dragging its heels" and open the bypass. The first stretch of the £745 million project opened in June, between Parkhill, near Dyce, and Blackdog. Construction teams are still working to repair cracks on the River Don bridge.
Derek Mitchell, managing director of haulier Caledonian Logistics, said: "There are so many rumours flying around.
Everyone's just desperate for it to be opened."
A spokesman for Transport Scotland said of Mr Bowie's claims: "This is absolute nonsense. Transport Scotland is doing everything possible to ensure the new road opens at the earliest opportunity.
"We have investigated the potential to open the 31.5km (19 mile) section of new road from Craibstone to Stonehaven and Charleston as soon as possible."
The first stretch of the bypass, north of the city, was to be open by spring 2017.
However Transport Scotland revealed in December 2016 that vital groundwork was not completed prior to the drop in temperature.
Then, this January, construction giant Carillion – a key partner in Aberdeen Roads Ltd – collapsed.
Despite initially claiming the project would be unaffected, the then transport minister Keith Brown admitted it would not be completed until the autumn.
In July, major defects were found on the Don bridge and contractors Balfour Beatty confirmed repairs would cost millions.
Since then there has been mounting frustration in the north-east, with no firm dates for a full opening.
After a festival event that saw a stretch temporarily opened to cyclists, First Minister Nicola Sturgeon made a gaffe, saying the entire route would open "by the end of the year".
Transport chiefs were forced to quickly deny any part of the bypass was due to open that weekend, or that the timetable had changed from the official "late autumn" target.