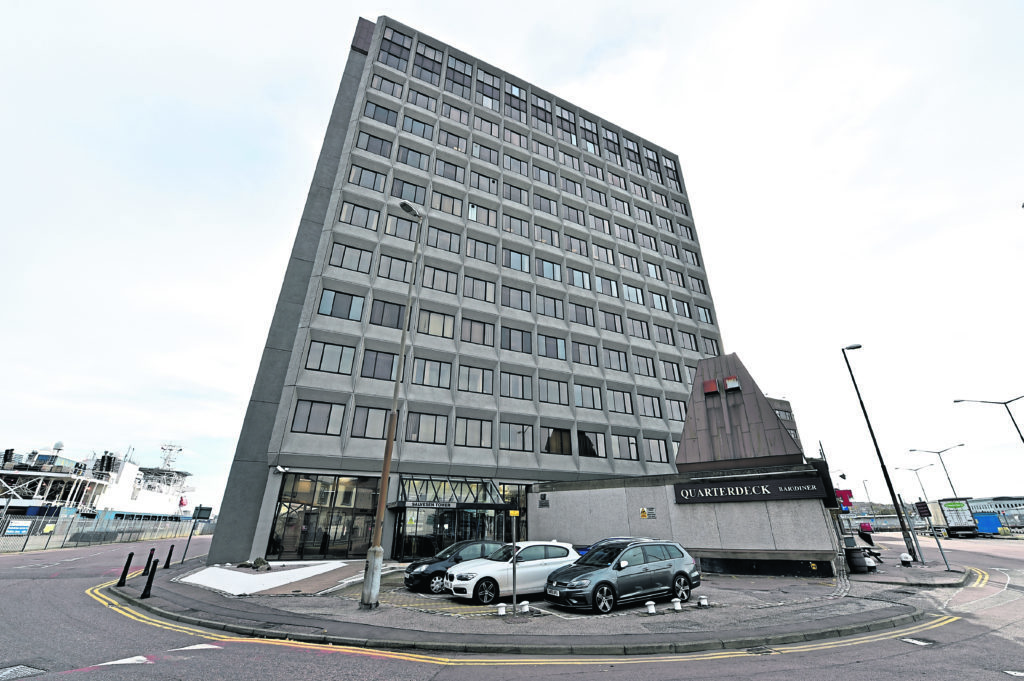 A city office block once valued at about £5 million has gone under the hammer for just £20,000.
Rocketing business rates and the downturn in oil and gas has seen Salvesen Tower go from a thriving economic hub to a concrete shell overlooking the harbour.
On Tuesday, the 11-storey building complete with pub attached, a warehouse and 112 parking spaces sold at auction for 0.4% of what it was once worth.
It is not yet known who bought the building but the new owner is believed to be from the Liverpool area.
Last night leading north-east surveyor and partner at Knight Frank Eric Shearer said the excess supply for office space and little demand, coupled with crippling business rates, would likely result in more buildings going for a fraction of what they're worth in future – ready to make way for residential housing or to flatten for the land.
Mr Shearer said Custom House on Guild Street recently sold for £1m despite being valued at around £4m. The KMD building on Wellington Circle is due to go for auction with a reserve price of £350,000 when it was valued at around £3.5m.
He said: "The buildings are worth nothing without tenants and when you have to pay out hundreds of thousands of pounds in business rates on vacant properties, owners find themselves left with little choice but to sell for a ridiculously small sum or to knock it down. The problem you find with buildings like Salvesen Tower is that it could cost more than £1m to demolish given it was built around 30 years ago. The costs of the disposing of asbestos, for example, is high."
Before the sale the owners of the Salvesen Tower were receiving around £124,000 in rent annually with the few tenants that they had within the 3,994.35sq m of space. Mr Shearer said when he calculated the costs in business rates for the vacant space he expected they would total around the same as they had been taking in.
North-east Scottish Conservative MSP Tom Mason said: "I would like to see the tower full of firms doing well, despite the hurdles placed in front of them by their own government."
Minister for Public Finance Kate Forbes said: "Our reforms following the Barclay Review of Non-Domestic Rates will support growth, improve administration and increase fairness for all rate payers."
Recommended for you

Flats plans for £1.5m former oil and gas HQ in Aberdeen