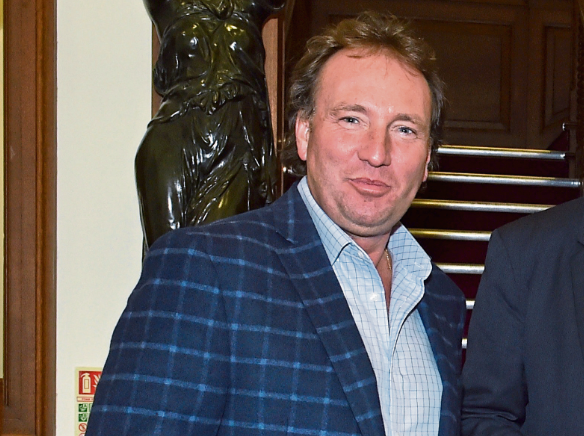 A vice-principal of Robert Gordon University in Aberdeen has left his position – just weeks after the controversial departure of the institution's high-profile boss.
The Press and Journal has learned that Mark Sollis, head of university advancement at RGU, is moving on after less than two years in the key post.
A spokeswoman for RGU confirmed last night that Mr Sollis had left and would return to Canada, where he had worked as associate vice-president at Calgary University.
It is the latest change at the top at the Aberdeen university following the shock resignation of principal Ferdinand von Prondzynski at the end of August.
Prof von Prondzynski quit after RGU's board heard there was "considerable concern among a broad spectrum of university employees" about the handling of an internal inquiry into his business links with another vice-principal, Gordon McConnell.
Prof von Prondzynski and Prof McConnell were co-directors of a firm which owned a £12 million castle in Ireland, but the connection was not declared during Prof McConnell's recruitment process.
After a probe, the university's board concluded the failure to declare the link was a "genuine omission or oversight".
However, the decision not to sanction the pair prompted another vice-principal, Prof Paul Hagan, to resign in protest.
Prof Hagan later withdrew his resignation after Prof von Prondzynski announced that he would be leaving.
Prof John Harper was then promoted to the top job from deputy principal, but the decision to name a successor without going through the normal recruitment procedures was criticised by trade unions. RGU is currently conducting a "lessons learned review" into the handling of the row, in conjunction with the Scottish Funding Council.
Mr Sollis was responsible for the RGU Foundation, alumni relations, communications, strategy, planning and policy development.
A spokeswoman for RGU said: "The university can confirm that Mark Sollis has left his position as vice-principal advancement at RGU to return to Canada."
She added that it was an "internal matter" and that the university would not be commenting further.
Recommended for you
X

Drilling to commence at UK's first geothermal plant