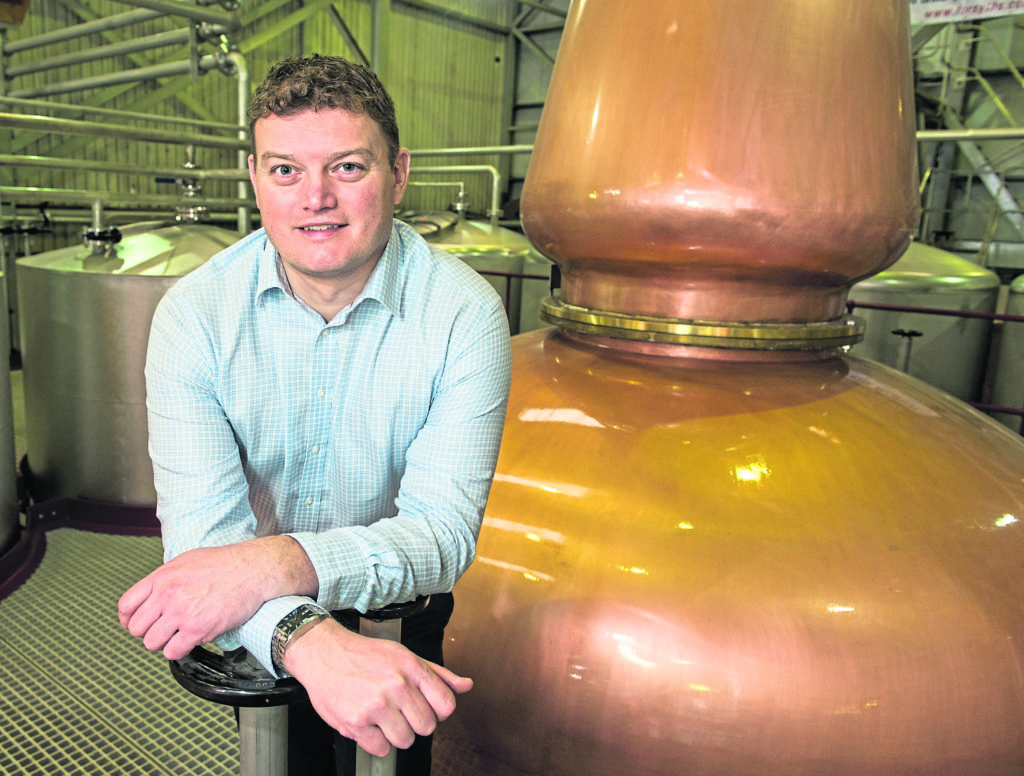 A Moray based steel fabricator has opened a new office across the globe after creating the world's first mobile malt whisky distillery.
Forsyths have just opened a permanent base in Japan after producing a portable 42ft x 42ft structure which they claim will transform spirit production around the world.
The skid-mounted movable distillery, which has been built and tested in Buckie, is now to be shipped to be used in the manufacture of the water of life in Asia, where demand is soaring.
At maximum capacity it can produce 400,000 litres of pure alcohol every year.
Forsyths is already considered to be a world leader in the manufacture of distillation equipment and also produces components for the oil industry.
Senior project engineer Kenny Gilchrist said the firm predicts this will be a "game changer" in the global spirits industry.
He said: "It's going to give distillers flexibility to make a quality product wherever they want as long as they have access to water, power and a licence. In theory, providing you have those key elements, you could distil in the desert, jungle or Arctic wastes."
Although the concept of the mobile distillery has existed within the company for several years, it was brought to reality by managing director Richard Forsyth who drew upon his experience working in the oil sector.
Two specialists from Forsyths will travel to Japan with the mobile unit and spend a couple of weeks on site assembling and testing it.
The company has now set up a new permanent office in Hong Kong to deal with their expected demand from its new venture – and continuing growth – in the overseas sector.