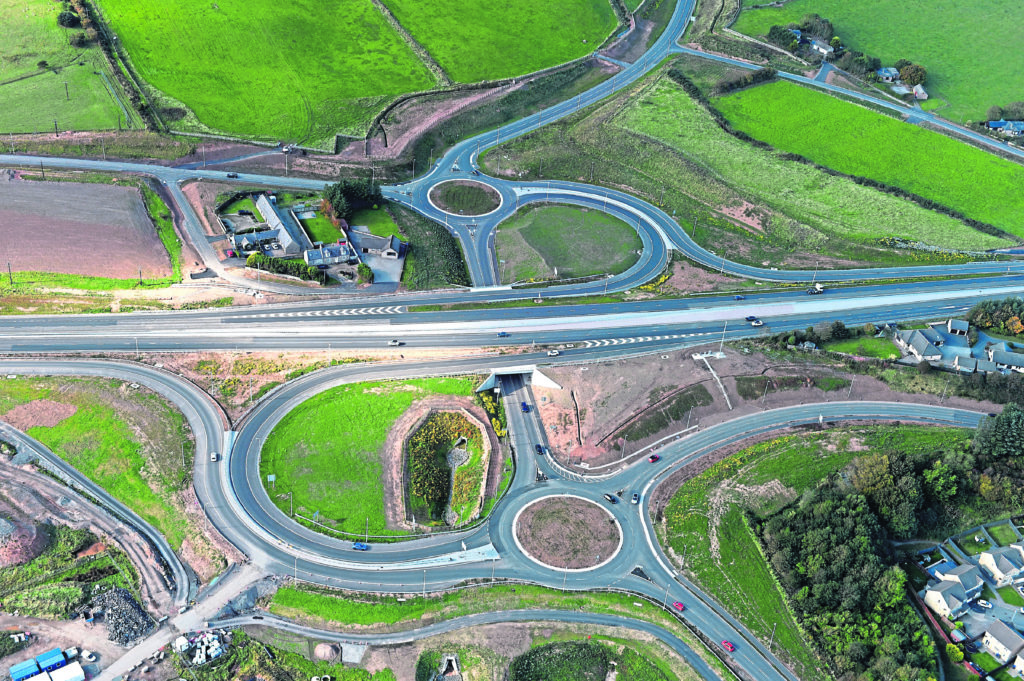 Scottish Government ministers did not sign-off the £745million contract to build Aberdeen's delay-hit bypass, it has emerged.
The surprise admission from Transport Secretary Michael Matheson was branded "absolutely scandalous" last night.
North-east MSP Mike Rumbles claimed the failure to "read through the details" of the deal was one of the reasons why the road was not open today.
However, transport chiefs said the "standard" process was followed.
Liberal Democrat Mr Rumbles questioned ministers on the sign-off after the Press and Journal reported this month that the government's failure to open the 19.6-mile section of the road from Craibstone to Stonehaven was due to a contractual issue.
It emerged that the key stretch had not yet opened, despite being completed, because it was included in the same "phase" of the contract as the new River Don bridge, which has been hit by "minor defects".
Labour MSP Lewis Macdonald has argued that if the contract had been divided into smaller sections then more of the Aberdeen Western Peripheral Route (AWPR) would already be open to motorists.
Mr Matheson admitted that no minister had signed off the document in response to Holyrood questions from Mr Rumbles.
The SNP minister said: "Subject to the resolution of the legal challenges to the statutory processes for the scheme, ministers indicated that the AWPR/B-T project would be progressed as a 'non-profit distributing' (NPD) contract in the 2011 infrastructure investment plan.
"Following the procurement process the contract was awarded to Aberdeen Roads Limited (ARL) in 2014 .
"The contract is a standard form NPD model, developed under the governance of Scottish Futures Trust. Consequently, no further ministerial approval of the documents was required."
Mr Rumbles was stunned by the response.
Last night, he said: "It is absolutely scandalous that no Scottish Government minister actually bothered to read through the details of this contract or sign it off.
"The small print is why frustrated road users are being forced to skirt around 20 miles of completed road between Stonehaven and Westhill.
"The opening is a year behind schedule and ministers haven't even been successful in remedying what is a self-induced delay.
"It's the details of this infrastructure deal that are stopping a perfectly good road opening.
"That is nothing short of lazy and unprofessional practice. The transport secretary must explain this lapse in judgement."
A transport Scotland spokesperson said: "Those familiar with delivering large infrastructure projects will know it is unrealistic and unreasonable to suggest every technical issue such as those ARL are currently remedying at the Don Crossing could be specifically predicted in a construction contract to build 58km of new road and over 100 structures.
"This contract form – which in this case represents five volumes containing 24 schedules running into thousands of pages of documentation – is used extensively in the UK construction industry and consequently no further Ministerial approval of the documents was required."
Recommended for you

China, Saudi sign deals as Xi gets warm welcome in Riyadh