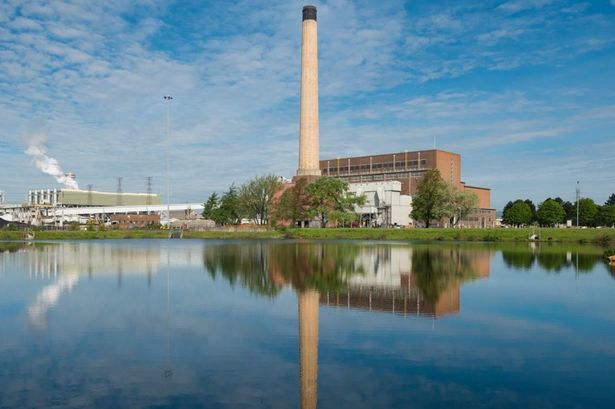 Green power firm Simec Atlantis Energy (SAE) has agreed to sell a 25% interest in a power plant conversion project to UK infrastructure fund manager Equitix for £32.9 million.
The Uskmouth coal-fired facility in Newport, Wales, will be converted to generate electricity from 100% waste derived energy pellets.
The project is expected to take 18 months once the front-end engineering and design stage is completed.
The station will have an operational life of at least 20 years and long-term power purchase and fuel supply agreements are already in place.
SAE's deal with Equitix is expected to go through in the first half of 2019.
Formerly called Atlantis Resources, SAE acquired Uskmouth in a deal that gave Sanjeev Gupta's GFG Alliance a 49.99% stake in the firm.
Atlantis is the company behind the MeyGen tidal project in the Pentland Firth.
SAE chief executive Tim Cornelius said: "Equitix is one of the most sophisticated and experienced investors in the waste to energy sector in the UK.
"They will bring expertise in financing, EPC contracting and negotiation, waste contracting and offtake negotiation to this world leading project.
"We are obviously delighted to welcome Equitix into this project as a co-funder, but it is also their personnel, investment track record and credibility in the infrastructure markets globally that has our team so excited.
"This is a huge milestone for Uskmouth Power which will ensure the UK is ready for a future focused on reduced coal and increased renewable energy generation."
 Equitix chief investment officer Hugh Crossley said: "This transaction represents a great opportunity for Equitix to invest in a sector in the UK that fits well with our core infrastructure strategy.
"We are committed to investing for the long-term in projects like Uskmouth Power which we expect will help us to continue to offer our investors predictable yields through stable, long-term cash flows underpinned by its robust contractual structure.
"Uskmouth Power is the latest addition to Equitix's significant capabilities in the renewable energy sector. Equitix has built its expertise through bidding, developing and managing renewable energy projects.
"Today, Equitix manages a diversified portfolio of high quality investments, including over 2.5 gigawatts of transmission and generation assets across a range of different technologies including solar, onshore wind and waste processing.
"Equitix has a strong in-house technical, operational and regulatory expertise in renewables and regulated assets. 
"As a business, we are as committed as SIMEC Atlantis Energy Limited, the majority owner and operator, to using Uskmouth Power as a blueprint for further conversion of similar plants worldwide to help address the key challenge of how we can treat waste material in an environmentally-responsible manner and use it to generate low carbon energy."
Recommended for you

TotalEnergies buys into UK-Morocco power export plan