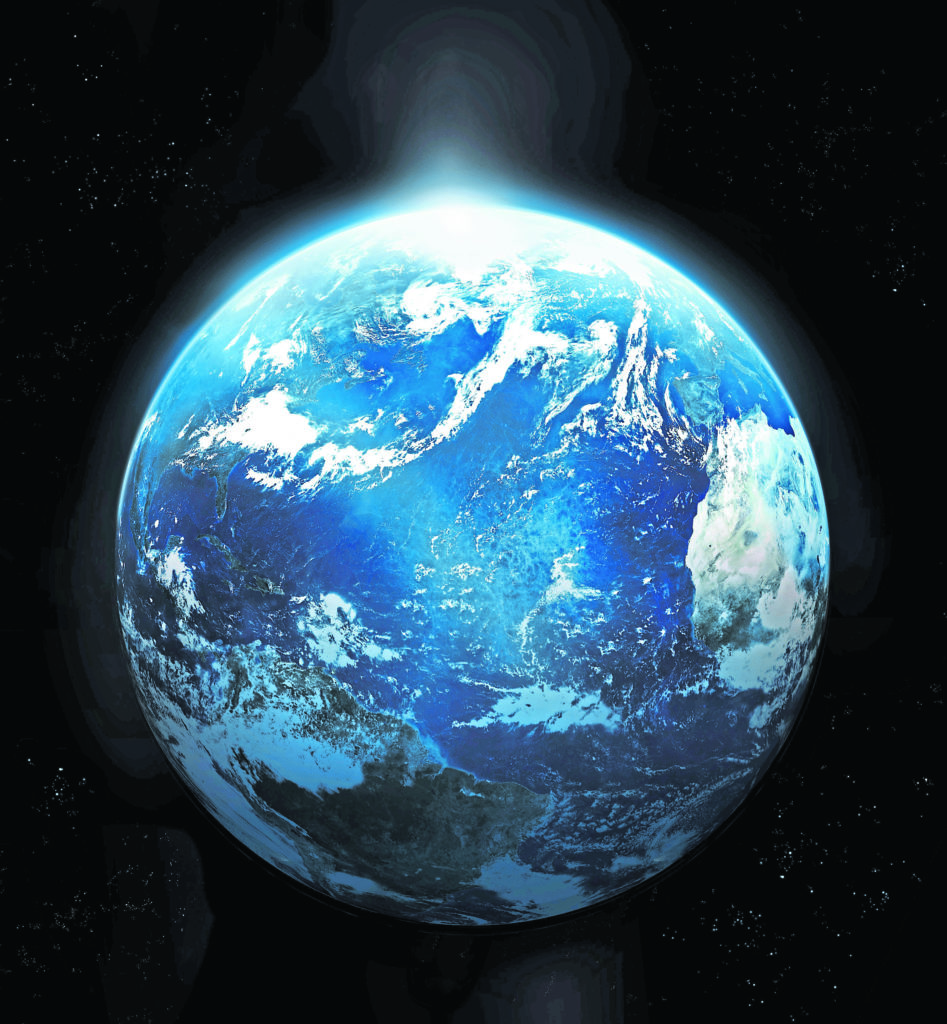 Global carbon dioxide emissions from fossil fuels and industry have risen by more than 2% in 2018 to reach new record highs, scientists have said.
A new study found "strong growth" in emissions of an estimated 2.7% this year, mainly due to an increase in the use of coal, though it remains below 2013 highs, as well as oil to power cars, lorries and flights, and gas.
It marks the second year in a row in which the amount of pollution being put into the atmosphere has risen, after 2017 saw carbon emissions increase 1.6%.
That followed a three-year hiatus in rising emissions from burning fossil fuels and industrial processes such as making concrete, which had raised hopes that greenhouse gases were peaking and would soon start to decline.
The figures were revealed as negotiators meet in Poland to draw up a rulebook to deliver the Paris Agreement on climate change, under which countries agreed to limit warming to "well below 2C" above pre-industrial levels and to pursue efforts to curb temperatures to the safer 1.5C level.
Countries are also under pressure to work towards increasing, by 2020, their national pledges to cut the emissions that cause climate change, as current plans put the world on a path to more than 3C of warming by 2100.
The research by the Global Carbon Project is published in the journals Nature, Earth System Science Data and Environmental Research Letters.
Lead researcher Professor Corinne Le Quere, from the University of East Anglia, said: "We are seeing a strong growth of global carbon dioxide emissions once again.
"Emissions need to peak and rapidly decrease to address climate change.
"With this year's growth in emissions, it looks like the peak is not yet in sight."
The research found:
– Chinese emissions, which make up more than a quarter of the global total, grew by around 4.7%;
– US emissions also grew about 2.5% after several years in decline, largely due to weather conditions which led to more heating and cooling;
– Emissions for the European Union, which has unveiled plans to be "climate neutral" with zero emissions overall by 2050, look set for a small decline of just 0.7%.
– India's emissions have grown about 6.3%, with coal, oil and gas all seeing an increase as the economy grows, although wind and solar are also on the rise.
Overall, carbon emissions from fossil fuels and industry rose to 37.1 billion tonnes in 2018, with a further five billion tonnes from deforestation and other human activities, bringing the overall total to 41.5 billion tonnes.
Dr Glen Peters, from Cicero Centre for International Climate Research in Oslo, who led the emissions analysis, said: "Despite rapid growth in low carbon technologies such as solar and wind power, electric vehicles, and batteries, not nearly enough is being done to support policies that limit the amount of carbon dioxide that is put into the atmosphere.
"The rise in emissions in 2017 could be seen as a one-off, but the growth rate in 2018 is even higher, and it is becoming crystal clear the world is so far failing in its duty to steer on to a course consistent with the goals set out in the Paris Agreement in 2015."
But there was some good news in the report, which found 19 countries that account for a fifth of global emissions saw pollution drop in the last decade without a decrease in economic output, including the UK, France and US.
In a comment piece in Nature, authors led by former UN climate chief Christiana Figueres are urging more rapid and broader action to cut fossil fuels.
Warning that global carbon emissions must start to fall by 2020 to meet the Paris Agreement goals, they pointed to falling costs of solar and wind, large batteries becoming economical faster than expected and the growth of electric vehicles as evidence that countries could be more ambitious.
But in another Nature comment piece, Yangyang Xu from Texas A&M University and Veerabhadran Ramanathan and David G Victor from the University of California, San Diego, warned global warming is accelerating.
Policymakers have less time than they thought, with a good chance of exceeding the 1.5C threshold by 2030, and should rapidly adopt measures to adapt to rising temperatures and look at what can be done to curb climate change quickly, for example by cutting methane and soot, they argue.
Recommended for you

Global renewable power installations climb to new record high in 2021 – IEA