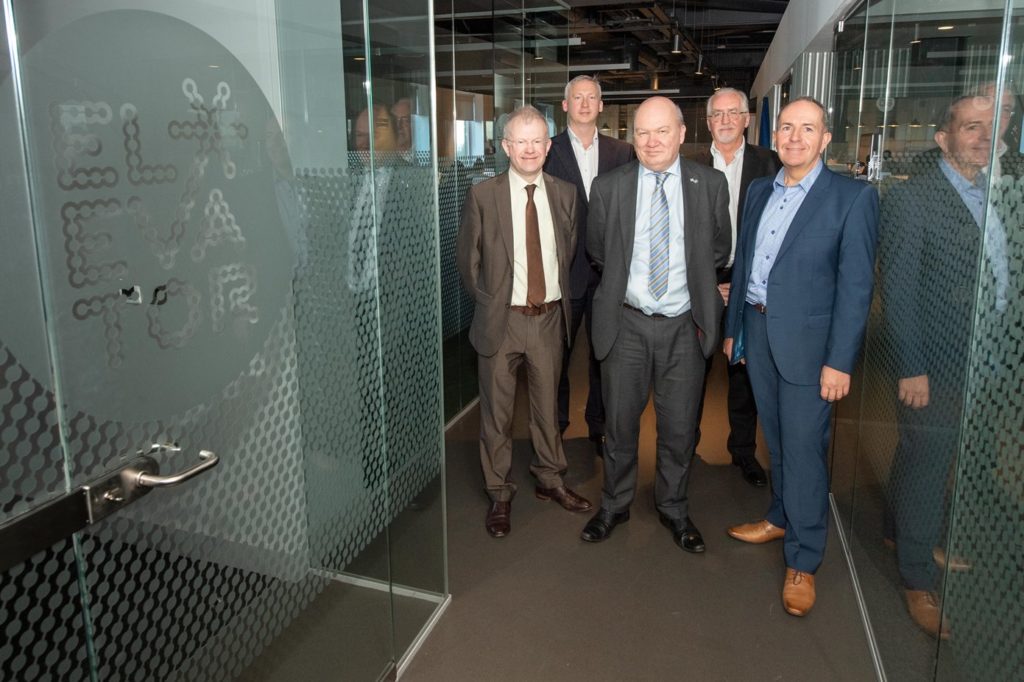 Politicians are being encouraged to look to the north and north-east to shape the way business support services are delivered across the country.
Deputy convener of the Economy, Energy and Fair Work Committee John Mason joined Gordon McDonald MSP and Alison O'Connor, senior economic analyst at the Scottish Government, during a trip to Elevator's Centre of Entrepreneurship in Aberdeen this week.
The visit, which also involved a stop in Inverness, was arranged in a bid to understand the range of business support services available at a local level across Scotland, with a particular focus on Business Gateway and how best practice can be shared and replicated.
Elevator delivers Business Gateway services across two Scottish regions – Aberdeen City and Shire and Tayside – providing support to around 20% of their start-up companies.
Built on the delivery of Business Gateway services, Elevator has created a social enterprise model that they claim has enabled them to re-invest almost £600,000 into the Scottish Economy, generating £6.6million of value.
Gary McEwan, CEO at Elevator, said: "We were delighted to host John and Gordon from the Economy, Energy and Fair Work Committee to share our experience and highlight the potential for our unique business model to benefit start-ups across Scotland.
"Elevator is at the heart of a vibrant ecosystem for start-ups in the north-east of Scotland and Tayside.
"We're seeing an increasing demand for business support and it is extremely positive that Elevator is being recognised for the positive impact we are making to the entrepreneurial community in Scotland."
Mr Mason said: "As part of our wide-ranging inquiry into business support, the Economy, Energy and Fair Work Committee visited Inverness and Aberdeen where we had the chance to speak with a diverse range of Highland businesses and support services, including Elevator and Business Gateway.
"Encouraging entrepreneurship is vital for economic growth in Scotland and we want to ensure businesses can develop and grow with the right amount of support.
"Hearing from businesses, councils and support services including Highlands and Islands Enterprise, and Elevator and Business Gateway in Aberdeen and Aberdeenshire, has been really invaluable in helping us shape our inquiry."
Recommended for you
X

Well-Centric takes over rival firm to create 'Unity'