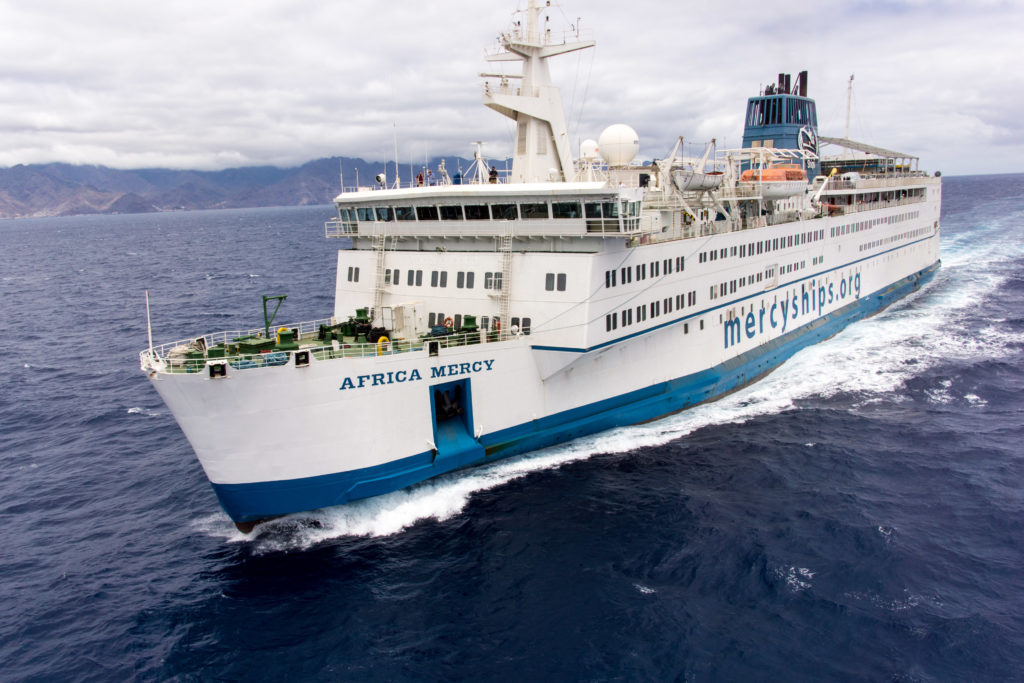 Aberdeen marine and naval architects are putting their skills to good use in a way which will help deliver free, vital medical care to some of the poorest countries in the world.
Kevin Moran, Colin MacFarlane and Matthew Heyman, who work for Tymore Marine, have offered to provide structural design and analysis for the replacement of two original lifeboats onboard the Africa Mercy.
As part of international aid organisation Mercy Ships, the vessel acts as a floating hospital which is in much need of modern enclosed lifeboats and davits.
Tymor said they decided to take on the challenge of planning the installation of the boats, which have a much larger footprint, into the structure of the ship.
This needs to be done in compliance with international maritime regulations.
The task is considered to be of upmost importance as the safe and efficient deployment of the boats must be ensured for the safety of the crew, without hindering the critical deck space required for essential onboard operations.
Tymor has been donating time and technical resources to Mercy Ships for more than two years.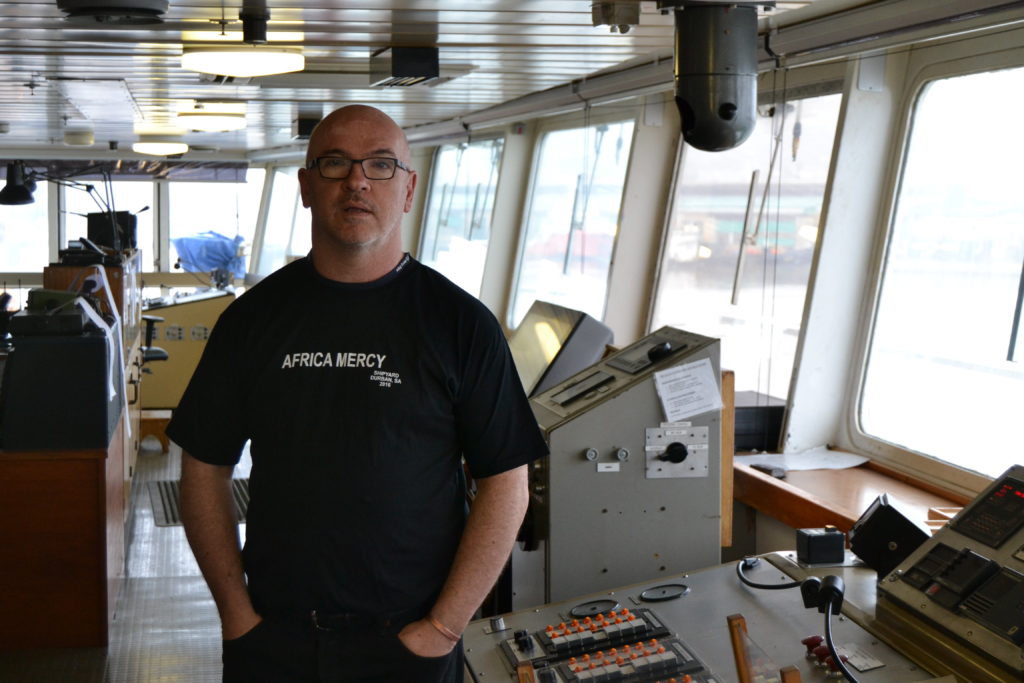 Two of the team, managing director Mr Moran and technical director Professor MacFarlane, travelled to Astican shipyard in Las Palmas to carry out a deadweight audit in the summer of 2017.
While Tymor's business development manager, Matthew Heyman, will be returning for his third stint as a volunteer for two weeks next summer, to assist in preparing the ship for its next mission.
Mr Heyman outlined the reasons behind Tymor's support of this charity: "As the Christmas season approaches, our thoughts often turn to those less fortunate than ourselves.
"With our combined expertise in the marine sector, the Tymor team are able to provide valuable assistance for this worthy cause and I'm personally looking forward to seeing the work that this organisation does first-hand, next summer."
Since 1978, Mercy Ships, an international development organisation, has worked in more than 55 countries, providing services worth more than £1billion, that have helped more than 2.5 million people.
The charity was founded by Don Stephens with the purchase of the Anastasis, where he and his family lived for ten years. As president of Mercy Ships Mr Stephens directs and leads more than 1,000 professional volunteers from 40 nations with offices in 16 countries.
It believes taking its services to people in need by ship is the most efficient platform to deliver a state-of-the-art hospital to regions where clean water, electricity, medical facilities and personnel is limited or nonexistent. And, because more than 50% of the world's population lives within 100 miles of the coast, they feel they can reach more people who need care.
Services on board the vessels are lead by volunteers from the captain and the chief medical officer to deckhands and administrative assistants, it takes an enormous number of dedicated people to keep a floating hospital ship like Africa Mercy going strong.
Their hospital vessel is currently serving the people of Guinea.
Recommended for you
X

Scottish Budget investment boost for 'critical' apprenticeships