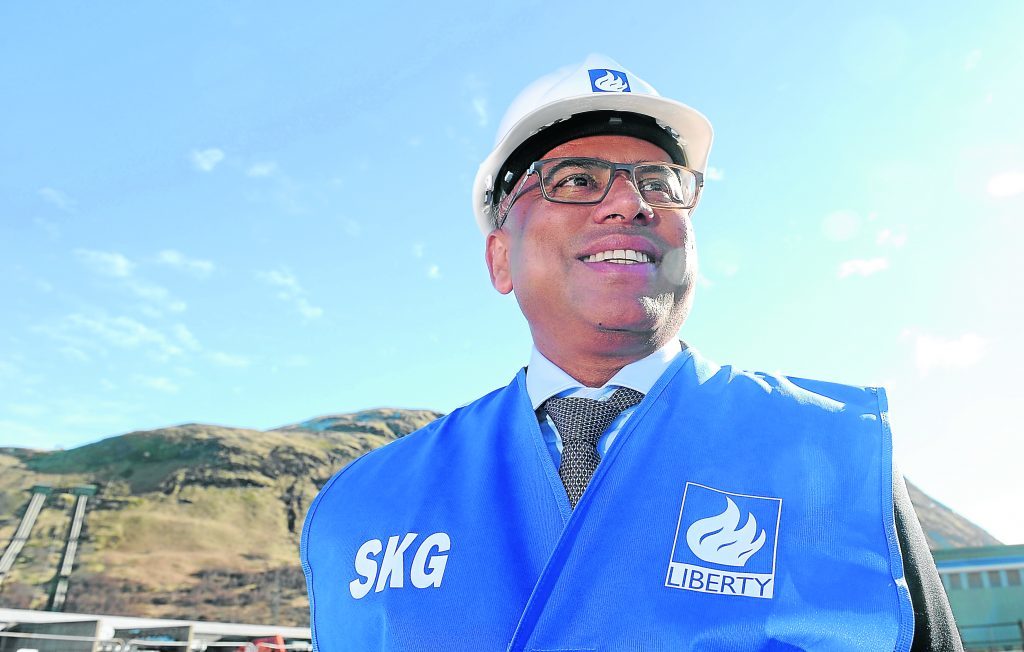 The head of GFG Alliance, which owns Fort William smelter, has said completion of its acquisition of Europe's largest aluminium plant, in France, will enable the company to "expand powerfully in key industries such as the automotive sector."
Earlier this year, when GFG first tabled a bid for Aluminium Dunkerque, in Dunkirk, the company hailed the move as "really good news" for the Lochaber operation, where it is developing an alloy-wheel-making plant that is expected to create 400 jobs.
Speaking after the acquisition of the French business was completed on Friday evening, GFG executive chairman Sanjeev Gupta said: "It is a great pleasure to welcome the Liberty Aluminium Dunkerque workforce into the worldwide GFG family and we look forward to mutual sharing of experience and resources across borders that will enable us to expand powerfully in key industries such as the automotive sector."
Jay Hambro, GFG's chief investment officer, added: "Following our entry to France as an aluminium producer, we look forward to working with partners to introduce other GFG businesses to these jurisdictions. We're eager to explore opportunities for SIMEC's infrastructure, resources and highly-successful renewable energy teams as well as our financial services team at Wyelands and real estate specialists in JAHAMA's as part of a holistic GFG offer."
GFG bought Fort William smelter in 2016.