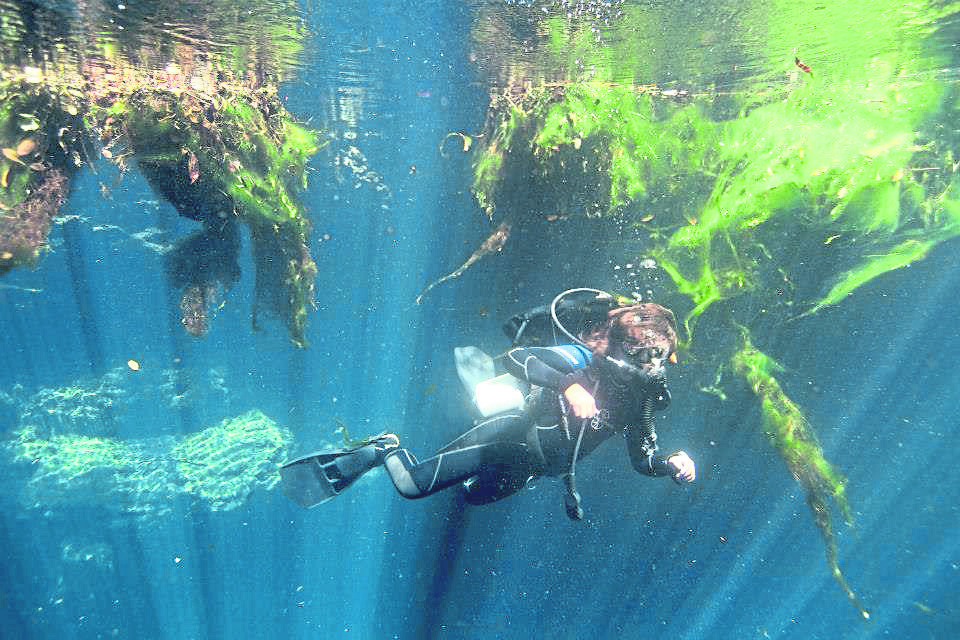 Assets have been sold following the administration of Fort William's Underwater Centre.
Last night Donald McNaught, of Johnston Carmichael, said they had now found a buyer in line with expectations.
However, he would not comment on who it was or how much had been paid.
As a result of the sale it is anticipated the "preferential creditors" – 50 members of staff and the Redundancy Payments Service – would be compensated.
But around 15 students, who were left thousands of pounds out of pocket following the collapse, are set to receive a nominal sum.
Mr McNaught said it is expected they would receive some of their cash back, but said it "would not be a substantial amount".
The Underwater Centre announced it was going into administration in late October, following a long battle to try to keep the facility afloat.
It was one of only two centres in the world which provided specialised closed bell training.
Oil and Gas UK, Subsea 7, TechnipFMC, Premier Oil and the Scottish Government's HIE joined forces to try to secure its long-term future. But that failed.
Students from both the local area and abroad told the Press and Journal they believed the Underwater Centre had been aware how serious the situation was in the weeks before its collapse, but let the students start anyway.
But the administrator's report said the firm had firmly believed there was a chance of a buyer at the very last minute.
One student who says she lost her life savings as a result of starting the course said she felt "cheated" after paying around £15,000 for a three-month course which only ended up lasting two days.
She said she felt "robbed" and that she struggled to see how she was to be treated as an unsecured creditor while she feels like a "cheated customer who should have right to get all my money back".
She added: "I'm just looking for legal advice to set this correct and get my money back.
"Nobody seems to representing the customers/ students."