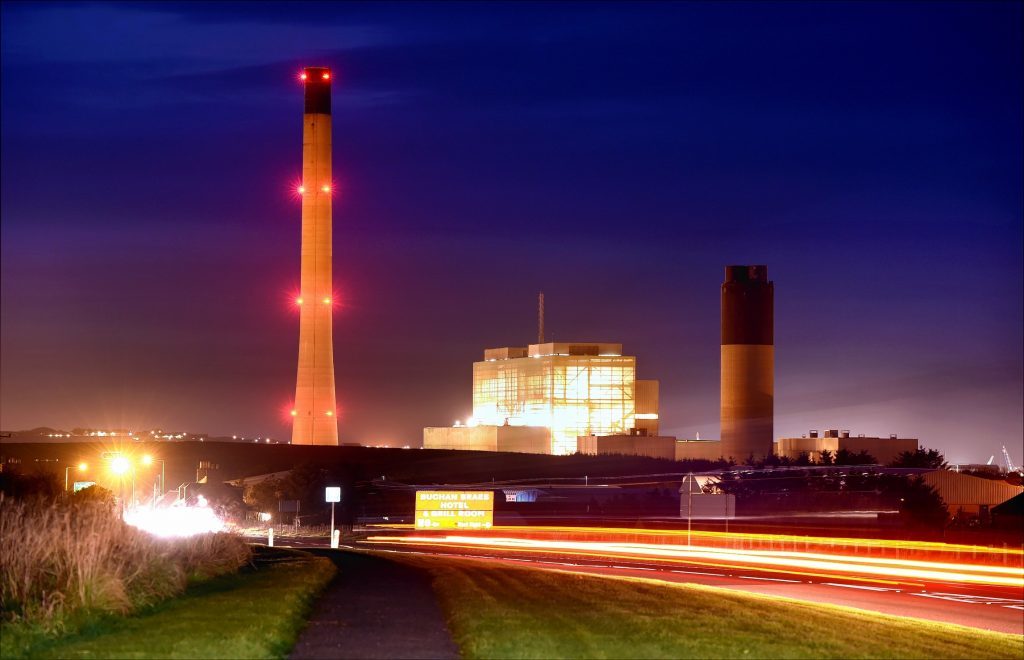 Official new figures have revealed Buchan as the home of two of the most environmentally unfriendly industrial sites in Scotland.
SSE's gas-fired power plant at Peterhead was the country's second biggest carbon dioxide (CO2) emitter in 2017, after the Grangemouth oil refinery run under a joint venture between Ineos and PetroChina.
The Buchan facility spewed nearly a million tonnes of CO2 into the atmosphere the year before last, according to the new data from the Scottish Environment Protection Agency (Sepa).
It is among five Scottish sites which each emitted more than 600,000 tonnes of CO2 in 2017, though total emissions hit a 10-year low.
Other industrial facilities make up a "dirty dozen" of polluters compiled, using Sepa's figures, by The Ferret website.
Seventh on the 12-strong list is Shell's St Fergus gas plant near Peterhead, thanks to it emitting 28 tonnes of greenhouse gas nitrous oxide.
Other big C02 emitters around Scotland included ExxonMobil's ethylene plant at Mossmorran in Fife, Ineos's combined heat and power plant at Grangemouth and The Tarmac cement works at Dunbar in East Lothian.
A spokesman for Perth-based SSE said: "SSE is committed to being a responsible operator of low carbon infrastructure and met its target to cut its carbon emissions by 50% by 2020 – three years early.
"As the largest power station in Scotland, providing a critical service to the GB electricity system, it's to be expected Peterhead will have higher levels than smaller sites, however, SSE remains committed to reducing the carbon intensity of its electricity production by a further 50% by 2030, based on 2017-18 levels."
A spokesman for Shell said: "The gas plants at St Fergus… and Mossmorran, in Fife, are integral in meeting national gas requirements. Gas flowing through these plants accounts for approximately 10% of the UK's gas supply, providing much of the electricity and energy products which the population uses.
"In 2017 we announced our ambition to cut the net carbon footprint of the energy products we provide by around half by 2050, in step with society's drive to align with the goals of the Paris Agreement. As an interim step, by 2035, we aim for a reduction of 20%."
Sepa said there were 1,237 reporting sites for its annual Scottish Pollutant Release Inventory (SPRI) in 2017, compared to 1,221 the year before.
Terry A'Hearn, the environment group's chief executive, said: "The most successful countries in the 21st Century will function within our planet's means to support us.
"While it's encouraging to see greenhouse gases from Scottish industry at a 10-year low, we recognise further progress needs to be made.
"The data that SPRI holds is vital to helping us understand how these changes are impacting on our environment both directly and indirectly, ensuring Scotland can identify priority areas to reduce releases and track progress."
Recommended for you

Kellas Midstream secures first hydrogen customer for H2NorthEast