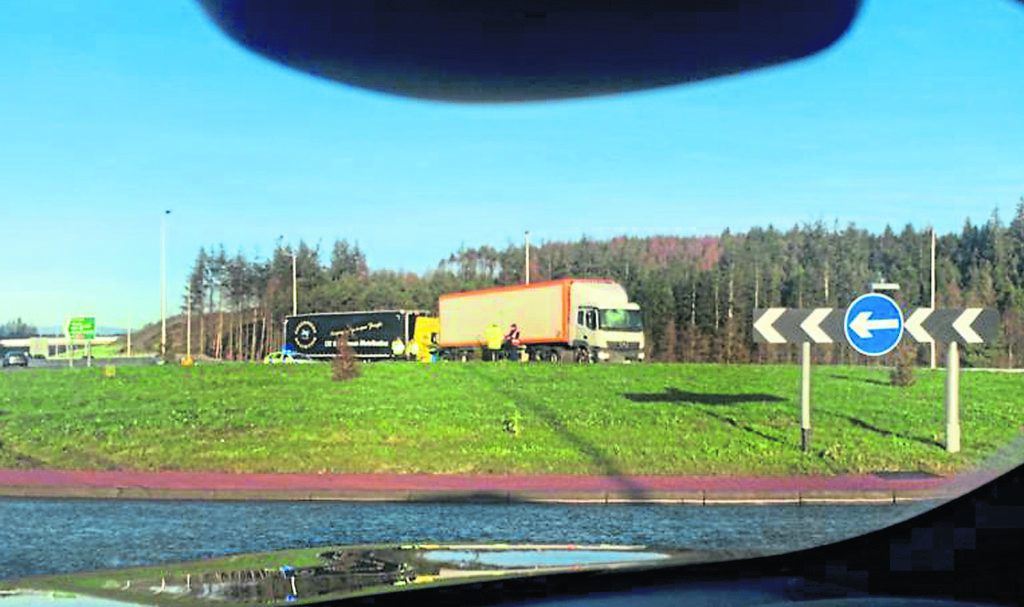 Extra safety measures are to be installed on the Aberdeen bypass to help clamp down on the number of speeding drivers.
Roads bosses say motorists are "ignoring" signs at the Cleanhill Junction near Dyce, meaning they are heading on to the roundabout at dangerous speeds.
On Monday, work will begin to install bright yellow rumble strips as a way to remind road users that they need to slow down as they approach the junction.
The decision to add the measures follows close monitoring of the £1 billion road by contractor Aber-deen Roads Limited (ARL), Transport Scotland and police.
While the lion's share of the project opened last month, a completion date for the final section – a bridge over the River Don – has not yet been announced.
A spokesman for Transport Scotland said: "We are aware that a minority of drivers are ignoring signs and not slowing down on approach.
"ARL has therefore taken the decision in consultation with Police Scotland and Transport Scotland to install yellow bar markings, or rumble strips, that are highly visible and slightly elevated and will provide additional sensory warnings to road users as they approach the roundabout.
"This should encourage drivers to reduce their speed at this location and improve the safety of all road users."
Work to install the rumble strips is scheduled to begin on Monday.
As a result, lane closures will be in place from around 7pm each night until 6am the following morning on the roads connected to the roundabout.
In addition, the speed limit will be reduced from 70mph to 50mph in order to ensure the safety of construction workers.
The work is expected to be completed by 6am on Friday.
The Transport Scotland spokesman added: "Every section of this new piece of infrastructure is being regularly reviewed by our technical advisers, Police Scotland and ARL to ensure it is operating as anticipated.
"Any necessary recommendations arising will be implemented, including mitigation measures if the safety of road users is being compromised by driver behaviour."
On December 27, police were called to a crash between a lorry and a car at the junction, with the HGV ending up mounting the roundabout.
No one was injured.