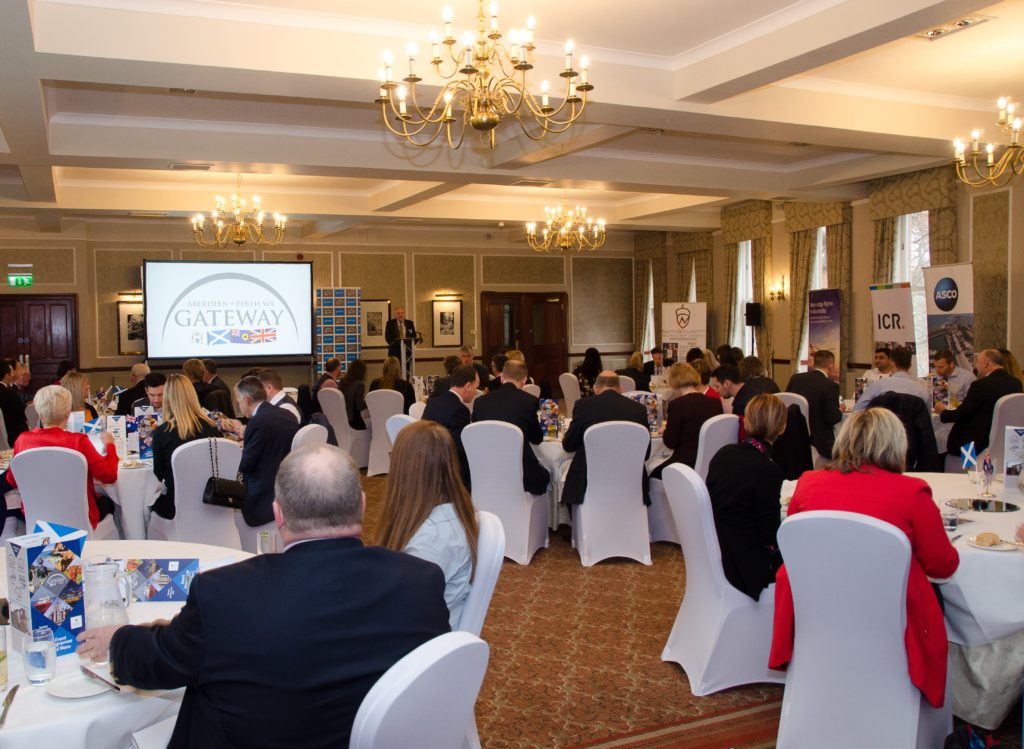 Exploring business links between key energy hubs in Scotland and Australia will be the focus of a business event taking place in Aberdeen next week.
The third Aberdeen-Perth, WA Gateway – in association with Qantas and Pinsent Masons – will take place at the city's Macdonald Norwood Hall on Monday (February 4th) and is timed to precede the 2019 Australasian Oil & Gas Exhibition & Conference in Perth in March.
Chaired by Pinsent Masons' Global Head of Oil & Gas Bob Ruddiman, the lunchtime session will provide a platform for international networking, knowledge sharing and discussion. Heading up an impressive line-up of live speakers and remote contributors will be the Government of Western Australia's European representative, Commodore Mike Deeks. He will be joined by:
Aberdeen City Council
City of Perth
Qantas Airways Ltd
activpayroll Ltd
Global Scot, Ian Grant
Quensh
Subsea Technology & Rentals
ODM Visas
Managed by Business Plus Scotland, the Aberdeen-Perth, WA Gateway will build on the success of the now well-established Gateway series by offering an international bridge between two leading energy hubs. It will also act as a springboard to further strengthen the links between the locations as well as facilitating additional opportunities between participating businesses and delegates.
Commenting on plans for the third Aberdeen-Perth, WA Gateway event creator and Granite PR founder/managing director Brett Jackson said: "We are once again delighted at the warm reception this event has received from delegates and supporters both here in Scotland and in Australia.
"The level of interest shown thus far is a clear demonstration of a thirst for knowledge. We hope that Monday's event will pique the curiosity of participants and inspire them to build their own connections between these exciting locations."
The Aberdeen-Perth, WA Gateway is supported by Aberdeen City Council, Aberdeenshire Council, activpayroll Ltd, City of Perth, Invest Aberdeen, Munro's Travel Ltd, ODM Visas, Pinsent Masons, Qantas Airways Ltd, Quensh, Scottish Development International, Subsea Technology & Rentals, Think Perth, Western Australian Government.
For more information about the Aberdeen-Perth, WA Gateway, contact event managers Business Plus Scotland on (01651) 891374 or email events@bpscotland.co.uk
Recommended for you

Agent General of Western Australia to learn from Aberdeen's energy transition