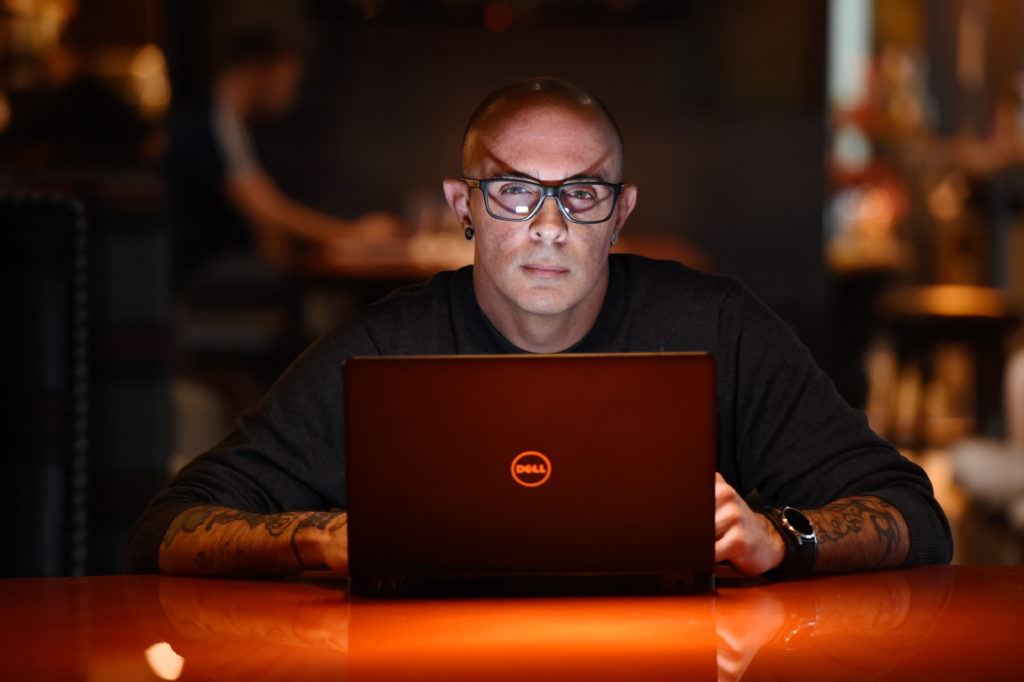 A reformed internet hacker will host a series of talks alongside an Aberdeen-based tech firm to warn of the cyber security threats facing big business.
Mike Jones, a former member of notorious internet hacktivist group Anonymous, will tour the UK with The TechForce to promote the importance of cyber security in the context of rising global threats.
Mr Jones held an event in November in which he warned that big North Sea firms are "probably already victims" of a data hack.
Speaking to an audience of over 70 people at Robert Gordon University (RGU), Mr Jones, also known as 'sting3r', cautioned that the was "always a way in" to the administration network of big firms.
But the once infamous internet cipher added that, for oil and gas companies, taking precautions and educating staff was essential to preventing a larger critical breach.
Mr Jones, a former US military intelligence expert and Iraq War veteran, used his experience to perform security tests for the US Department of Defense, major financial institutions, casinos and other large organisations from his base in Houston.
He said: "In this day and age of data loss, cyber-warfare, identity theft and 'hacktivism', it is more vital than ever before to know your adversary.
"Coming from those worlds gives me a unique insight into part of the internet that is often not particularly well understood to help users prevent the pain of being a target."
The tour is due to hit Aberdeen on February 21 at the Sandman Signature Hotel as part of the AVC Immedia Technology Day.
More than 500 business people, academics and students are also expected to attend events at the University of Westminster, Edinburgh Napier University, Manchester University and Glasgow Caledonian University.
Jai Aenugu, managing director at The TechForce, added: "We're thrilled at the response we've already received from up and down the country for this planned series of events, particularly from those working in the cyber-security community and education sector who have agreed to partner with us.
"It promises to be a fantastic learning opportunity for everyone in attendance with a first-class line-up of speakers who will all bring something different to the table in terms of their own real-world experience and practical solutions."
Recommended for you

The Dirty, The Dull and The Dangerous