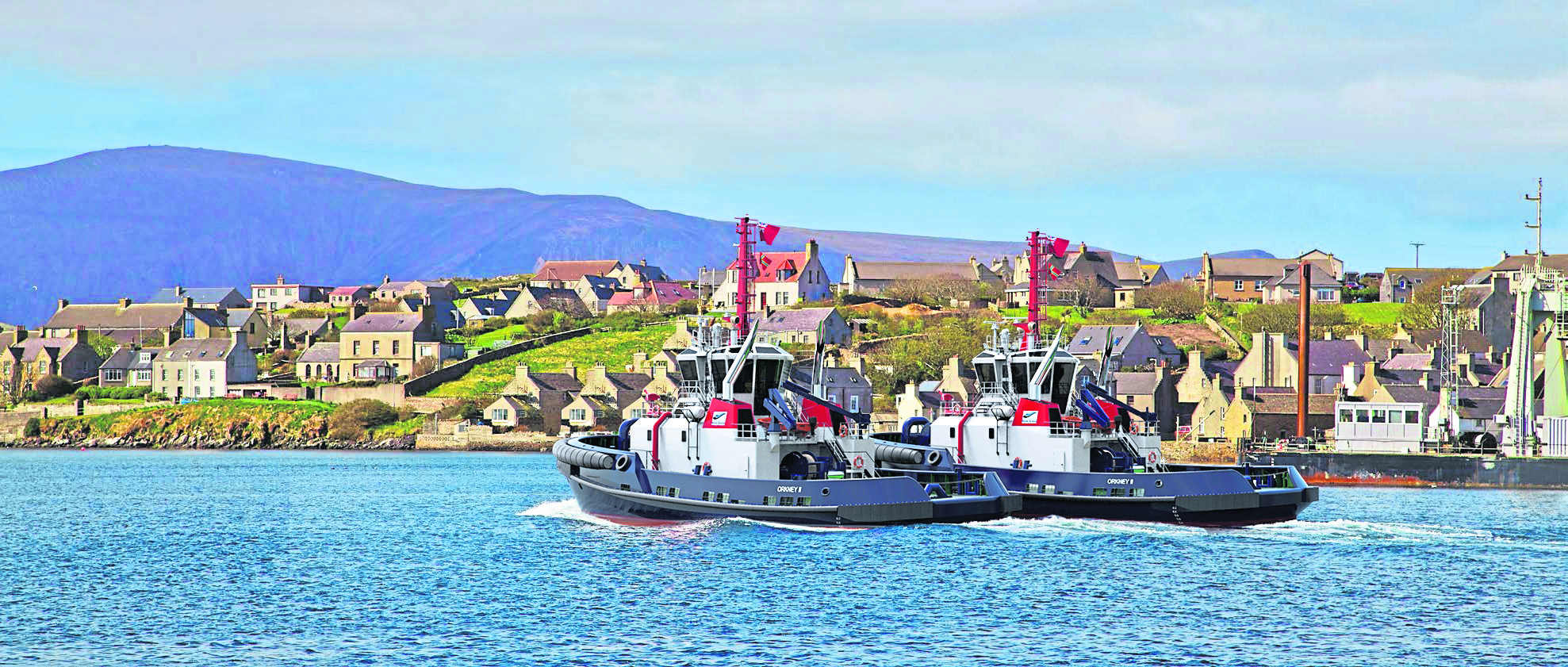 Two new tugboats worth £6.1 million each will serve Orkney.
A contract has been signed for the 104ft tugs for Orkney Islands Council's Marine Services. The design-and-build contract was secured by Sanmar Shipyards of Turkey.
Delivery of the first tug is due around May next year, with the second three months later. The names of the new tugs will be decided by public vote.
The council's marine services team operates three tugs, each with a bollard pull of 55 tons.
The operation of tugs, with a full fire-fighting capability, is an essential component of the long-running services provided to the Flotta oil terminal.
They are mainly used for Flotta tanker operations, but during their 30 years of life they have undertaken a broad range of other operations, including increasing ship-to-ship transfer business, cruise ship berthings, marine renewables device towing, and complex charter operations for oil-related vessels and platforms.
The tugs have also been involved in their fair share of emergency assistance operations and, though never used in the role, they are a crucial component in the marine pollution and fire-fighting response plan for the harbour area.
Without the tugs, there would have been no oil port operation, an activity which has been a key economic driver for Orkney for more than 40 years.
The current vessels are reaching the end of their useful lives in Orkney.
The new tugs will each have up to 80 tons of bollard pull and will be powered through two Rolls Royce azimuth stern drives with controllable-pitch propellers.
They will have some specific features for Orkney's conditions and operations, but the
overall design is proven worldwide.
Brian Archibald, head of marine services and the council's harbour master, said in order for Scapa Flow to "maintain its faultless safety record and to continue to thrive as an income generator for our islands, the new tugs are essential".
Meanwhile, Marine Services is also buying a new pilot vessel from Spain. This is under construction and should arrive in August this year.
Recommended for you
X

Suite deal for office space