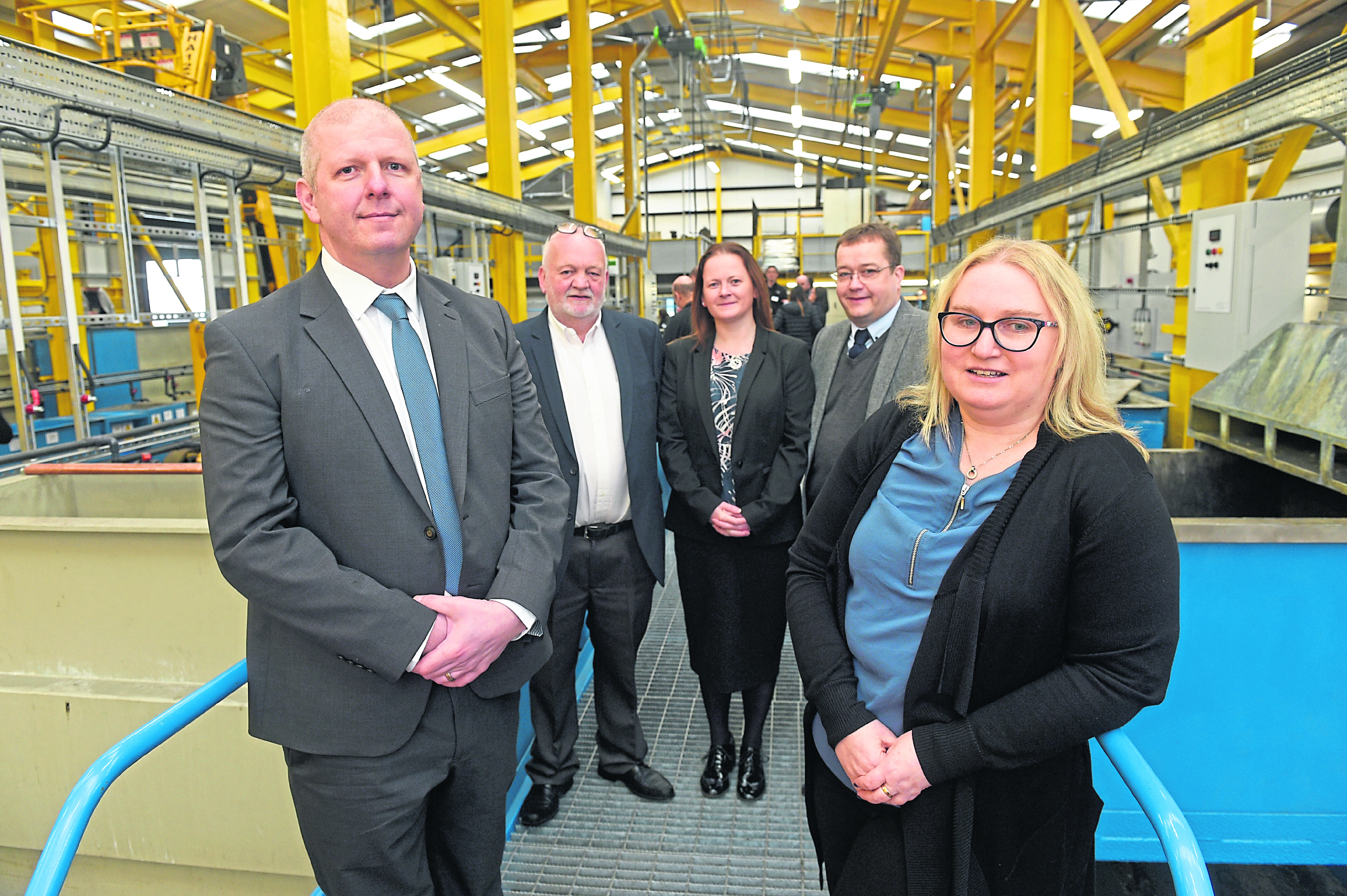 An electroplating business is ready to start making up for nearly £1 million-worth of lost business after a fire at its Aberdeen factory last July.
Highland Electroplaters recently completed a £750,000 refurbishment of the building, in Kirkhill Industrial Estate, and celebrated the upgrade – and the firm's survival – at an open day yesterday.
Aberdeen Lord Provost Barney Crockett was among nearly 100 people who turned up to look around the new facilities.
Highland Electroplaters finance director Chris Byles said it was a new dawn for the 32-year-old company, which specialises in copper, silver, zinc-nickel and other kinds of plating services.
Mr Byles added: "We were anxious about whether anybody would turn up but we've had a really excellent turnout.
"We've had people who've used us in the past come back and also picked up a few new customers."
The company's 14-strong team are "finding our feet again" and targeting lost market share, he said, adding: "We're two weeks away from getting back up to full production, having spent £750,000 to get the facility back up and running.
"Hopefully, we can get quickly get the business back to where it was before the fire."
Last July's blaze, which took 47 firefighters to bring under control, caused substantial heat, fire and smoke damage in the machining area.
"We've not had any production since then," Mr Byles, said, adding: "It's hit us hard, costing us close to £1m in lost business."
Highland Electroplaters has operated from Kirkhill Industrial Estate since 1990.
The company was formed three years earlier as part of the Highland Metals Group on a site in the centre of Aberdeen.
Since 2008, the firm has been part of the Tyne and Weir-based DMI (Diesel Marine International) Global group of companies.
Highland Electroplaters' new facilities were designed with safety, ergonomics and the environment in mind.
Mr Byles said: "Technology has moved forward by 20 years.
"The safety and working conditions of our team, along with the environment and how we might reduce our carbon footprint were key considerations in the refurbishment planning stages.
"A new roof and side cladding was fitted along with a firewall between the factory and warehouse.
"New full-length panels fitted in the roof allow much more natural light, which contributes to a better working environment."
Other features mean electrics are well away from contamination risks so should be less vulnerable to breakdowns, he said.
Recommended for you
X

More than half customer smart meter devices 'stop working' after switch