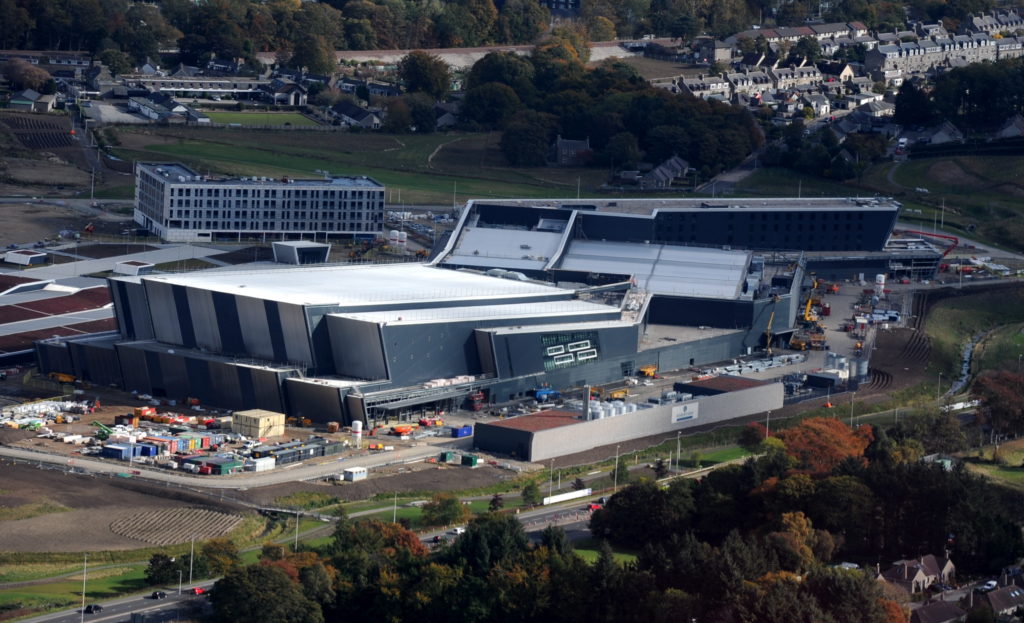 The first two corporate hospitality boxes at the new £333 million Teca (The Event Complex Aberdeen) venue have gone to two of the Granite City's largest professional services firms.
Accountants Anderson Anderson & Brown (AAB) and law firm Aberdein Considine have been announced as Teca hospitality partners in advance of the Bucksburn arena's much-anticipated launch this summer.
The 16,000 capacity main arena will host conferences, exhibitions and music concerts, and is expected to attract major artists and events to the city. The facility will also boast three multi-use halls and four flexible conference suites.
Teca is expected to annually contribute an additional 4.5 million visitors, £113 million of visitor spend and £63m net gross value added to the Scottish economy.
Estimates suggest it will also result in the creation of 352 full-time-equivalent jobs by year 10 of operations.
Teca hospitality sales manager Thalia Lyness said: "We're delighted to welcome two of Aberdeen's largest professional services companies as our first suite holders."
AAB and Aberdein Considine – together employing more than 700 people – said yesterday they looked forward to entertaining clients and their guests at the venue.
Graeme Allan, managing partner, AAB, said: "It's fantastic to have such an incredible facility on our doorstep.
"It is an exciting time for our city, with so many major infrastructure improvements in the works.
"The launch of Teca will be a much-welcomed addition to these enhancements across our community.
"We are delighted to be able to play even a small part in supporting this development and are excited that we will be involved from the moment Teca opens its doors."
Aberdein Conisine managing partner Jacqueline Law added: "There is a great buzz about the new arena and we are delighted to be among the first to commit to a hospitality package to support its launch.
"This world-class venue will attract major artists and new events to the north-east to ensure the area competes on a global scale. As a local business, we want to back that.
"We will be a proud partner and look forward to entertaining our clients at the venue from the summer onwards."
Among the big names already lined up for Teca are rocker Alice Cooper, comedian Jack Whitehall and pop legend Sir Elton John, who is bringing his Farewell Yellow Brick Road tour to Aberdeen in November 2020.
Teca is being built by Elgin and Stirling-based Robertson Group, on behalf of Aberdeen City Council and developer partner Henry Boot Developments.
It is expected to feature three on-site hotels, including a Hilton with 200 bedrooms and an Aloft with 150 bedrooms.
A budget hotel with 150 bedrooms is also in the pipeline.