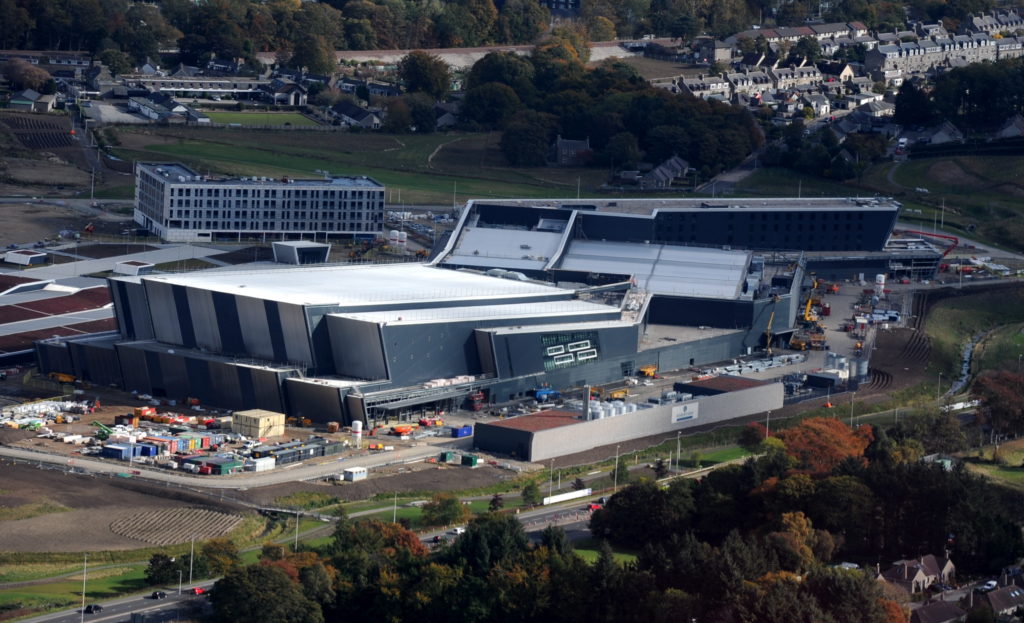 Property development and construction giant Henry Boot said yesterday work on the £333 million TECA project in Aberdeen helped underpin the second best annual profits performance in its 133-year history.
TECA – The Event Complex Aberdeen – is nearing completion and expected to contribute an additional 4.5million visitors, £113m of visitor spend and £63m net gross value added to the region's economy.
Reporting annual results yesterday, Sheffield-based Henry Boot said: "The Event Complex Aberdeen remains within cost budget and on time to open in summer 2019.
"The exciting £333m development, in partnership with Aberdeen City Council, will create 48,000 square metres (57,400 square yards) of multi-purpose event space, conference and exhibition halls, a stunning 12,500 seat arena, spacious hospitality boxes, a premium restaurant and 350 hotel beds."
Henry Boot posted pre-tax profits of £48.6m for 2018, down from a record £55.4m in 2017, in a year "typified by higher levels of economic uncertainty and global political tension",
Chairman Jamie Boot, whose great great uncle Henry founded the business in 1886, added: "This is the second-best result in our 133-year history and, excluding a one-off unexpected pension scheme provision of £1.5m … this performance exceeded our expectations."
Revenue came in at £397.1m last year, down from £408.5m in 2017 as a result of "lower activity within the property investment and development segment arising from work which will now commence in 2019".
Group finance director Darren Littlewood said: "The group has once again delivered strong results, with good cash generation and a notable reduction in net debt.
"The continued delivery of The Event Complex Aberdeen, our Markham Vale scheme in Derbyshire and a growing contribution from residential house sales by Stonebridge Homes underpinned our performance for the year."
Henry Boot said it achieved good progress on a diverse range of projects in both the pre and post-construction phases during 2018, while new development opportunities moving forward included a 56-acre residential deveopment at Cloverhill in Bridge of Don, Aberdeen.
Chief executive John Sutcliffe said: "2019 has started well … and will see us delivering significant schemes across the whole spectrum of our strategic land, property investment and development, housebuilding and construction businesses.''
The firm employs more than 500 people in operations across the UK.